Better Quality Plumbing Maintenance
SELVA GROUP Plumbing provides both one-time and ongoing maintenance service plans that include toilet repairs, frozen water line fixes, and drain cleaning service. 
The plans also provide for monitoring SELVA GROUP plumbing specialists can fix all your stream issues. For instance, in many houses, the stopped up pipe is unbending. SELVA GROUP gives water-discouraged clearing organizations that will clear all water plug up issues, dispose of sterile line blockage issues, and assurance     that the line's structure works proficiently. 
We will clear all the water blocks and assurance that everything runs effectively and works faultlessly. SELVA GROUP has a gathering of specialists who can free your lines blocks. Since a plugged up channel pipe not simply decreases the basic element of water. it can take your construction grouts and tiles more garbage water systems to ensure they stay in good condition.
Here are other repair and maintenance services SELVA GROUP Plumbing provides:
1. SEPTIC PUMPING
2. JETTING
3. DRAIN CLEANING
4. WATER LEAKS
5. FROZEN PIPES
6. PLUMBING FIXTURES
7. EMERGENCY SHUT-OFF
8. HOUSE WINTERIZATION
9. WASHING MACHINE HOSES
10. TOILET REPAIR
11. BACKFLOW CERTIFIED INSPECTION
12. TANKLESS WATER HEATER FLUSH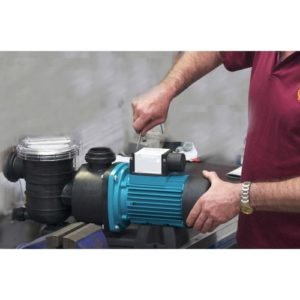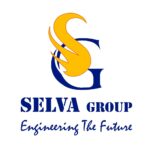 Water Pump Repairing selva services have an emergency response staff pumps that is all the time ready to unravel your issues. Besides a Industry leaders from
Read More »
Useful Plumbing Maintenance Tips
Try not to Flush That
The main thing you should flush down a latrine is your waste and bathroom tissue. 
A latrine bowl isn't a garbage bin, so stuff like sterile items, q-tips, plastic, hair, and cardboard can develop in the line and cause a dreadful obstructing.
 Except if you need to pay a handyman a large chunk of change to haul an awful astonishment out of your sewer line, put a wastebasket in the washroom and use it.
Check for Tank Leaks with Food Coloring
Is your latrine tank spilling into the bowl? Test it by putting some red food shading in the tank and holding up an hour or somewhere in the vicinity.
 Assuming it's spilled into the bowl at that point, you want to supplant the tank ball to hold water back from leaking out and bring down your water bill.
Leave an Overflowing Toilet Speechless
Is there much else hair-raising than watching the water level ascend in the latrine bowl?
 Open the tank and push the flush valve down if you figure it may flood. will stop the water and get you an opportunity to resolve the issue.
Clear a Blocked Toilet with Soap
Try not to have  You needn't bother with one to clear an impeded latrine. 
You can regularly clear the blockage by adding heated water and cleanser to the bowl. 
Get the water as hot as possible out of the tap, and add however much you can to the bowl until it's complete.
 Add fluid cleanser, and don't be modest – you can't add excessively. 
The heated water will assist in separating the obstruct, and the cleaner with willing assist it with getting rolling once more.
Clean Showerheads with Vinegar
Over the long haul, showerheads get stopped up with mineral stores. Can make them less compelling or even totally obstruct them. 
To clear the mineral stores, unscrew the showerheads and absorb the vinegar for 24 hours.
 On the off chance that that doesn't get the job done, it's an ideal opportunity to supplant the showerhead.
Flush Your Water Heater
Mineral silt can collect in the lower part of your water radiator, so you want to flush it one time each year or something like that.
 Doing as such will assist it with enduring significantly longer. Assuming seriously, it'll begin to utter banging sounds.
 The water rises through a thick layer of salt on the lower part of the tank.
 On the off chance that not flushed routinely, silt develop can make the tank rust out.
As well as flushing your water warmer yearly, you ought to likewise change the anode bar like clockwork. 
A water radiator can keep going for quite a while, assuming you take significant consideration of it.
Introduce Mesh Drain Covers
Hair, chips of cleanser and other garbage cause obstructs when they fall into your channels. Network channel covers in your sinks, shower and shower can save you the difficulty of winding your channels routinely.
Assess for Leaks Regularly
Defective spigots and running latrines can cost you hundreds in water bills. 
Fixing them is typically simple and can save you huge load of cash. Remain tireless about fixing them.
Many reasons for plumbing releases, as eroded and rusted-out pipes, don't occur at the same time.
Routinely assess any uncovered lines in your home for indications of harm or rot. 
Rust, distorting and drops of water outwardly of the lines all show an issue that a certified handyman should address .
These objects end result in the formation of clogs that affect the flow of water.
Our preventive maintenance packages are designed to make certain that routine maintenance and
 repair work is carried out regularly so any problems are identified and resolved immediately.
 We supply an skilled and well timed service to our all clients who're having trouble with their air quality. 
We can serve you with very affordable value and with skilled and skilled Plumber to serve you with high quality plumbing options.
If this is disturbed, it gets robust to conduct the relaxation of the day's activities. We have finalized on the common issues that affect the Aussies. I hope that it'll educate you within the affecting Dubai in individuals.
You depend on your home's pipes consistently, so invest in some opportunity for plumbing support.