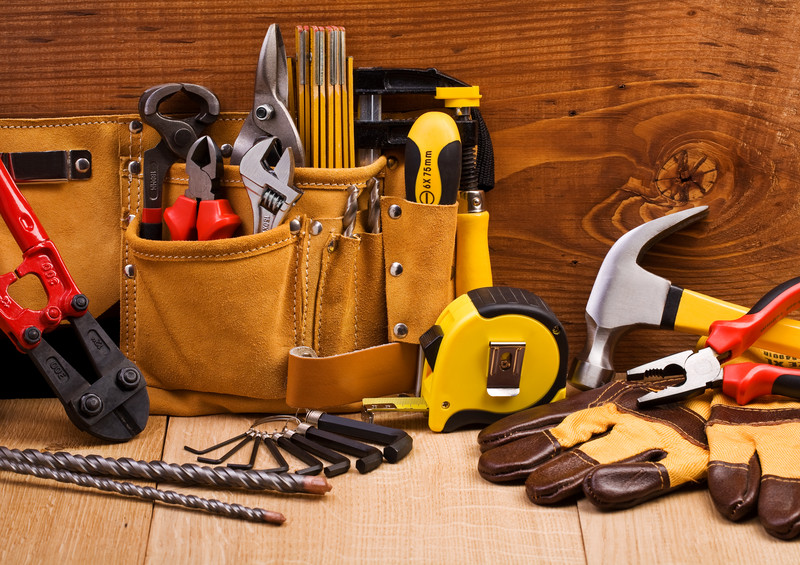 Hiring a one-stop store to handle widespread residence repairs is the job of a qualified handyman. With all the right tools and expert data, we able to efficiently complete your project the first time. Hiring a handyman is usually the cheaper resolution, allowing you to avoid spending money on redoing the project fully or replacing it sooner than anticipated because of improper setup. As one of the leading residence service providers in the UAE, clients place their belief in us about fixing, sustaining, and taking care of their house and office.
Repairman providers are one such regularly booked service by our shoppers. If on the lookout for Handyman services in Abu Dhabi, 24 hours' discover could be ideal to e-book a but a time of your desire; however, we can organize the home handyman works on the same day, based on the availability. These jobs done by our handymen with no flinch, as they're fairly well-versed in coping with it, having done it so many times prior up to now and in several environments. They are adept both in residential and nicely commercial working spaces.

If you need a handyman in UAE, then look no further than Selva Cleaning. We offer a wide range of handyman services to meet your every need. From carpentry and plumbing to electrical and painting, we have a team of highly skilled professionals who can get the job done right.
No matter what your handyman needs may be, Selva Cleaning has you covered. We pride ourselves on being one of the most reliable and affordable handyman services providers in UAE. We always go above and beyond to make sure our customers are 100% satisfied with our work.
What is a Handyman?
A handyman is a skilled labourer who performs minor repairs, renovations, and other odd jobs around the home. Handymen are often called upon to perform simple carpentry tasks such as installing shelves or repairing a door frame. They may also be asked to do more complex jobs such as installing kitchen cabinets or renovating a bathroom. In addition to their carpentry skills, handymen are also often experienced in plumbing, electrical work, and painting.
Although handymen are typically associated with small repairs and odd jobs, they can be very helpful in completing larger projects as well. For example, if you are planning on remodeling your kitchen, you may want to hire a handyman to help with the demolition and construction. Handymen can also be helpful when it comes to moving heavy furniture or appliances.
If you need someone to help with a project around your home, consider hiring a handyman. Whether you need help with a small repair or a larger renovation, handymen can provide the skilled labor you need to get the job done right.
Types of Handyman Services Available
From simple repairs to more complicated renovations, handyman services cover a wide range of needs. Here are some of the most common services available:
Carpentry:
Services can include anything from fixing a loose doorknob to building custom furniture.
Plumbing:
Services can range from fixing a leaky faucet to repiping an entire home.
Electrical:
Services can encompass everything from changing a light bulb to rewiring an entire house.
Painting:
Services can include touching up nicks and scratches or painting an entire room or home.
Flooring:
Services can include repairing damage, installing new carpet or hardwood floors, or refinishing existing floors.
Landscaping:
Services can include planting new trees and shrubs, laying sod, or trimming hedges.
Home Repair:
Services can include installing new fixtures, changing light bulbs, and repairing broken windows or appliances.
Carpentry Services
Carpentry is one of the most important services offered by Selva Cleaning. Our experienced carpenters can handle any kind of carpentry work, from simple repairs to complete home renovations. We have a team of highly skilled and qualified carpenters who can take on any carpentry project, no matter how big or small.
If you need carpentry work done in your home or office, Selva Cleaning is a perfect choice. We offer a wide range of carpentry services, including:
-Repair and maintenance
-New construction
-Home renovation
-Custom furniture making
-Installation of doors, windows, and cabinets
-And much more!
No matter what your carpentry needs are, we can help.
Plumbing Services
Selva Cleaning offers a wide range of plumbing services in the UAE. Our skilled and experienced plumbers are available 24/7 to attend to any plumbing issue you may have, big or small.
Some of the plumbing services we offer include:
-Drain cleaning and unblocking
-Pipe repair and replacement
-Faucet and fixture repair and installation
-Sewer line repair and replacement
-Water heater repair and installation
-Backflow prevention
-Leak detection and repair
No matter what problem you're having with your plumbing, Selva Cleaning has the solution.
Electrical Services
Looking for a reliable electrician in UAE? Selva Cleaning offers a wide range of electrical services to ensure your home or office is running safely and efficiently. Our team of experienced electricians can handle everything from simple repairs to complex installations, and we're always available to answer any questions you may have.
We offer a variety of electrical services, including:
-Repair and maintenance of electrical systems
-Installation of new electrical systems
-Inspection and testing of electrical systems
-Electrical safety audits
-Emergency electrical repairs
-Voltage stabilizer installation
-Electrical wiring and rewiring services
-Lighting installation and maintenance
Our team of skilled electricians is available 24/7 to provide quality electrical services at a competitive rate. We take pride in our commitment to customer service, and we guarantee all our work for peace of mind.
Painting and Maintenance
A fresh coat of paint can brighten up any room, and it's an easy way to freshen up your home without undertaking a major renovation project. Whether you're painting one room or the entire house, our team of professional painters will get the job done quickly and efficiently. We can also help with any maintenance tasks you may have, such as fixing a leaky faucet or replacing a light fixture.
Repair works
Handyman services  an economical approach to care for repairs without going for costly contractors. No matter how small or big the job is, whether you want to hang an image body otherwise you need to renovate your complete residence, our staff of expert professionals  the right assistance for you. Professional handymen common fix-it specialists who use problem-solving and technical skills to resolve family maintenance issues. Handymen full tasks that are not advanced sufficiently to require licensed professionals, similar to electricians, plumbers, and so forth. 
While not easy enough to try to do without relevant technical information. Handymen works might need to call on certified commerce professionals when work becomes overly complex. Handyman services can let you know in case your pipes must be changed or in case your partitions want repainting. They can also check your air conditioner, which is such a necessary part of living in Dubai! Ensuring  the issue nipped within the bud before it even happens saves you plenty of time and money, avoiding expensive replacements and repairs. You additionally won't face unpredictable problems in your home that may affect your day-by-day life.
What Should You Know Before Hiring a Professional Handyman?
There are a few things you should know before hiring a professional handyman in UAE. First, it is important to know what type of work the handyman does and whether they are licensed and insured. Second, you should ask for references from previous clients to get an idea of their work quality. Finally, you should agree on a price before any work begins.
Why Choose Selva Cleaning's Handyman Services?
If you're looking for high-quality handyman services in UAE, look no further than Selva Cleaning. Our team of experienced professionals can handle a wide range of jobs, from carpentry and plumbing to electrical work and painting. We're also committed to providing excellent customer service, so you can be sure you'll be happy with the results.
Tips for Choosing the Right Professional
If you need handyman services in UAE, there are many factors to consider when choosing the right professional. First, think about the type of work you need to be done. Do you need someone who specializes in carpentry, plumbing, or another trade? Second, consider the experience of the handyman. Are they experienced in the type of work you need to be done? Third, ask for referrals from friends or family. Finally, get quotes from several different handymen to compare prices. By considering these factors, you can be sure to find the best handyman for your needs.
Steps Followed by a Selva Cleaning Handyman
Assuming you have a selva or jungle in your backyard that needs to be cleaned up, here are the steps a selva cleaning handyman services would follow:
Using a machete, the handyman would clear away any overgrown vegetation.
Once the area is clear, he would then use a high-powered leaf blower to get rid of any remaining debris.
Next, he would power wash the area to remove any dirt or grime.
Finally, he would use a weed whacker to trim any remaining weeds or grasses.
Benefits of Working with an Experienced Professional Handyman
If you are planning on carrying out any sort of home improvement project, it is important to consider working with experienced professional handyman services. There are many benefits of doing so, which include:
They have the knowledge and experience needed to carry out the job properly. This means that you can be confident that the finished result will meet your expectations.
They will have the necessary tools and equipment. This means that you won't need to worry about hiring or buying these yourself.
They will be able to work around your schedule. This is particularly beneficial if you have a busy lifestyle and cannot afford to take time off work to oversee the project yourself.
You can often get a discount when you use the services of an experienced professional handyman. This is because they often have access to bulk discounts on materials and supplies.
They will be able to deal with any problems that arise during the project. This means that you won't need to stress about anything going wrong, as they will be able to sort it out for you.
Tips for Managing Your Home Maintenance Needs
Assuming you are the homeowner, here are some tips for managing your home maintenance needs:
Establish a regular cleaning and maintenance schedule.
This will help you keep on top of things and prevent small problems from becoming big ones.
Invest in quality tools and supplies.
Good tools make all the difference when it comes to getting the job done right. Plus, they will last longer, saving you money in the long run.
Be proactive about repairs.
Don't wait until something breaks to fix it – that can end up being much more expensive. By being proactive, you can often save money and avoid bigger headaches down the road.
Know your limitations.
Not everyone is a handyperson, and that's okay! If you don't feel confident tackling something, it's best to leave it to the professionals. Calling in a professional for help will likely cost less than if you try to do it yourself and end up making a mistake.
Research materials and methods.
Before undertaking any project, be sure to do your research on the best materials and methods to use. This will ensure that you get the job done right and that it lasts as long as possible.
By following these tips, you can help keep your home in good condition and avoid major headaches from neglect or incorrect workmanship.
Different Types of Prices Charged by Professional Handymen
It is important to know the different types of prices charged by professional handymen before hiring one. This will help you determine if the handyman is charging a fair price for his services.
The most common type of price charged by handymen is an hourly rate. This means that the handyman will charge you for each hour that he works on your project. The hourly rate can vary depending on the region and the experience of the handyman. For example, a handyman in Dubai may charge AED 60 per hour while a handyman in Abu Dhabi may only charge AED 30 per hour.
Some handymen may also charge a flat rate for their services. This means that they will give you a price quote for the entire project before they start work. The advantage of this pricing method is that you know exactly how much the project will cost you upfront. However, it is important to make sure that the quote includes all materials and labor costs so that there are no surprises later.
Finally, some handymen may offer discounts for certain projects or services. For example, they may offer a 10% discount if you use their services for more than one room in your home or office. It is always worth asking about discounts before hiring a handyman so that you can save money on your projects.
How to improve handyman skills?
Handymen can improve on basic skills through experience, vocational training or apprenticeships. Having a wider skill set and expertise increases the number of jobs for which you are qualified. Larger, more complicated tasks, like full kitchen and bathroom remodels, also offer greater economic benefits. To improve your handyman skills, consider taking these steps:
Enroll in a training course
Vocational schools and community colleges have many options for learning and improving various kinds of handyman skills. You can find the course catalog of a school near you on their website or in-person at the admissions office. Additionally, a classroom setting is a good opportunity to learn from a professional instructor, make connections with others in your field and have access to equipment and materials. Identify specific trades you'd like to improve on, like welding or electrical wiring, and take an introductory class.
Apprentice with an experienced handyman
Accordingly, apprenticeship is a period when a novice follows an experienced handyman to learn from them as they work. This method of learning can be especially beneficial as it provides experience, education and income. You can arrange an apprenticeship on your own by calling senior, knowing how to communicate your skills on your resume is important in demonstrating competence and experience. Many related careers, like apartment super, groundskeeper and facilities manager, require handyman skills. Knowing how to list your skills helps employers identify you as in your area and asking if they will mentor you, or you may find apprenticeships advertised online.
Tips to Maximize Your Investment with Handyman Services
As a homeowner or commercial property owner, you know that there are always going to be maintenance and repair needs that pop up from time to time. Rather than trying to tackle these projects yourself, or hiring a different contractor each time something needs attention, it makes far more sense to find a reliable handyman who can take care of all your needs in one go.
Not only will this save you time and money in the long run, but it will also give you peace of mind knowing that there's someone you can trust to get the job done right. But how do you know which handyman services in UAE are right for you? Here are a few tips to help you maximize your investment:
Do your research:
There are dozens of handyman companies operating in the UAE, so take the time to read online reviews and compare pricing before making your decision.
Get multiple quotes:
Once you've narrowed down your options, get quotes from multiple companies so that you can compare rates.
Make sure they're insured:
This is critical because it protects you from any liability if something goes wrong during the project.
Ask for references:
A good handyman will have no problem providing references from past clients. Give them a call or send an email to get feedback about their experience.
By following these tips, you can be confident that you're choosing the right handyman services in UAE for your home or office.
Homeowners in the UAE have a great range of handyman services at their disposal. From carpentry and plumbing to painting, tiling, and electrical work; there is an experienced handyman service that can help you with all your home maintenance needs. With so many companies offering top-notch customer service as well as competitive rates for all kinds of jobs, finding the right handyman shouldn't be hard. Take a look today and see how having a reliable handyman on-call can make all your home improvement projects more manageable!