Best Facility Management Services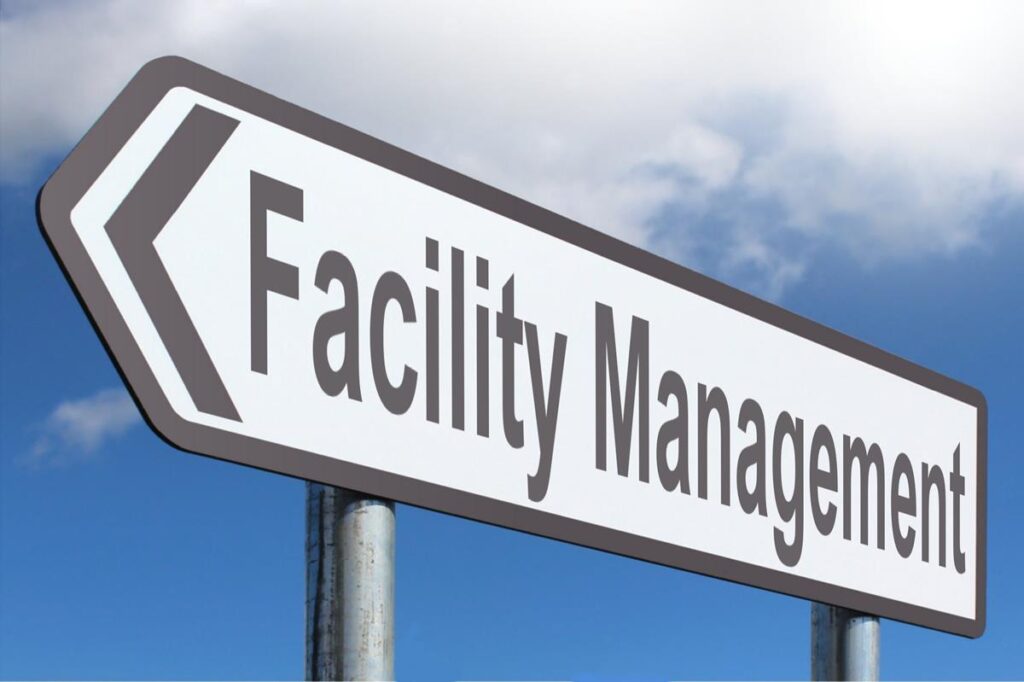 Today, we are thrilled to delve into the world of facility management services and unveil the secrets behind Selva Cleaning's exemplary offerings. From maintaining pristine environments to optimizing efficiency, these unsung heroes play a pivotal role in enhancing every aspect of your business operations. So, join us on this captivating journey as we uncover how Selva Cleaning has mastered the art of providing top-notch facility management services that go above and beyond expectations. Get ready to be amazed by their unparalleled expertise and commitment to ensuring impeccable maintenance of your facilities!
What is Facility Management?
Facility management (FM) can be defined as a profession that encompasses multiple disciplines to ensure functionality, comfort, safety, and efficiency of the built environment by integrating people, places, processes, and technology. It involves managing both the physical space itself and all aspects related to its operations.
The role of facility management covers a wide range of activities such as maintenance and repairs, security, waste management, energy conservation, budgeting and cost control, space planning, and allocation. A well-managed facility will not only enhance productivity but also create a safe and comfortable environment for occupants.
Benefits of Effective Facility Management:
Properly managed facilities can bring significant benefits to any organization. Some key advantages include:
Cost Savings:
One of the primary objectives of FM is to optimize costs through effective planning and execution strategies. By implementing efficient systems for maintenance and energy consumption control, potential savings on operational expenses can be achieved.
Monthly Billing Predictability:
With proper facility management practices in place like planned preventive maintenance schedules for HVACs or regular cleaning routines in place you know when things are going  to be repaired or replaced. This means capping spending and avoiding surprise expenses, allowing for better financial planning.
Improved Quality of Services:
By maintaining a clean, safe, and well-functioning facility, the overall quality of services provided can be improved. A healthier and more comfortable environment can lead to increased employee satisfaction and productivity.
Compliance with Standards and Regulations:
Facility management ensures that facilities are kept up to code with relevant regulations and standards, reducing potential risks and liabilities for the organization.
Better Space Utilization:
FM involves strategic space planning and allocation to ensure optimum utilization of available space. This can result in cost savings by avoiding unnecessary expansion or relocation.
Enhanced Organizational Image:
Well-maintained facilities reflect positively an organization's image and brand reputation. This can help attract clients or customers as well as retain employees.
The Importance of Facility Management
The United Arab Emirates is known for its rapid development and booming economy, making it a hub for businesses, organizations, and institutions. With a diverse range of industries and sectors, the demand for proper facility management has become more crucial than ever before.
Facility management refers to the maintenance, operation, and monitoring of buildings, infrastructure, and other physical assets within an organization. It includes everything from cleaning and security to equipment maintenance and energy efficiency.
In a fast-paced environment like, efficient facility management plays a vital role in ensuring smooth operations, sustainability, and cost-effectiveness. Here are some key reasons why facility management is important:
Optimal Operations:
For any business or institution to run efficiently, it is essential that its facilities are well-maintained and operate at their peak performance. Facility managers ensure that all systems are functioning properly through regular maintenance checks, minimizing downtime and disruptions to business operations.
Cost Savings:
Proper facility management can result in significant cost savings for businesses. By regularly inspecting equipment, identifying potential issues early on, implementing energy-efficient practices, and managing resources effectively, facility managers can help reduce operational costs.
Sustainable Practices:
The government has been actively promoting sustainable practices across various industries with initiatives such as the Dubai Green Building Regulations (DGBR). Facility management plays a crucial role in implementing these regulations by reducing energy consumption through effective maintenance of HVAC systems, lighting controls and water conservation measures.
Health & Safety:
In an environment where safety is a top priority, proper facility management can ensure the well-being of employees and visitors. Regular maintenance of fire safety systems, emergency planning, and routine inspections of common areas help mitigate potential risks and hazards.
Improved Productivity:
A well-managed facility can enhance employee productivity. By maintaining a clean, comfortable, and safe working environment, employees are more likely to be motivated and focused on their tasks.
Enhances Company Image:
The condition of a company's facilities reflects its image to clients, visitors, and potential investors. Proper facility management ensures that buildings and facilities are well-maintained, creating a positive impression and instilling confidence in the organization.
Compliance with Regulations:
UAE has stringent regulations for building standards, health & and safety codes, environmental practices, etc. Facility managers ensure that organizations comply with these regulations to avoid penalties or legal issues.
Facility management has become an integral part of business operations as it helps organizations maintain their assets while promoting sustainability and cost-effectiveness. With a professional facility management team in place, businesses can focus on their core activities while ensuring their facilities are running smoothly.
Key Features of Selva Cleaning's Facility Management Services
At Selva Cleaning, we take great pride in offering top-notch facility management services to businesses and organizations. Our goal is to help our clients maintain a clean, safe, and efficient working environment for their employees and customers. With years of experience in the industry, we have identified key features that make our facility management services stand out from the rest.
Customized Solutions:
We understand that every business has unique needs when it comes to facility management. That's why we offer customized solutions tailored to meet your specific requirements. Our team will work closely with you to identify your cleaning and maintenance needs and design a plan that fits your budget and schedule.
Trained Professionals:
Our facility management team consists of highly trained professionals who are experts in their respective fields. They undergo regular training sessions to stay updated on the latest techniques and best practices in facility management. This ensures that they can always provide you with efficient and high-quality services.
Advanced Equipment:
We believe in using the best tools for the job, which is why we invest in advanced equipment for our facility management services. From high-powered vacuum cleaners to heavy-duty floor scrubbers, we have all the necessary equipment to tackle any cleaning or maintenance task efficiently.
Comprehensive Services:
At Selva Cleaning, we offer a wide range of facility management services that cover all aspects of maintaining a clean, safe, and functional workspace. This includes daily cleaning, deep cleaning, waste management, pest control, landscaping, HVAC maintenance, and more. With us as your facility management partner, you won't have to juggle multiple service providers for different tasks.
Eco-friendly Practices:
We are committed to protecting the environment, which is why we use eco-friendly products and practices in all our services. This not only helps reduce our carbon footprint but also creates a healthier working environment for your employees and customers.
Quality Assurance:
Our quality assurance processes ensure that all our services meet the highest standards of quality and consistency. We have strict protocols in place to monitor and evaluate the performance of our team and make necessary improvements when needed.
24/7 Support:
We understand that emergencies can happen at any time, which is why we offer 24/7 support to all our clients. Our dedicated customer service team is always available to address any concerns or urgent requests you may have.
– Integrated and Tailored Solutions
At Selva Cleaning, we understand that every client has unique facility management needs. That's why we offer integrated and tailored solutions to cater to the specific requirements of each client.
Our integrated approach is centered around comprehensive and streamlined service delivery. We believe in consolidating all aspects of facility management under one roof to provide our clients with a hassle-free experience. From cleaning and maintenance services to security and waste management, we have you covered.
But what truly sets us apart is our ability to tailor our services according to your specific needs. We work closely with our clients to understand their business operations and identify areas where our services can add value. Whether it's adjusting cleaning schedules or incorporating specialized equipment for a particular task, we go the extra mile to ensure that our solutions are customized just for you.
Our team of experienced professionals takes a proactive approach toward understanding your business goals and objectives. This enables us to design a solution that aligns with your organization's vision while also meeting industry standards.
By working closely with you, we can identify potential pain points in your facility management processes and streamline them effectively. Our goal is not only to enhance the appearance of your premises but also to improve their operational efficiencies.
One of the key benefits of choosing our integrated and tailored solutions is cost-effectiveness. By bundling multiple services together, we can significantly reduce costs without compromising on quality. Moreover, by customizing these bundled services according to your needs, you pay only for what you require, saving you money in the long run.
– Highly Trained and Experienced Staff
At Selva Cleaning, we take great pride in the quality of our facility management services. One of the key factors that sets us apart from other companies is our highly trained and experienced staff. We understand that when it comes to maintaining a clean and functional environment for your business or residence, you want a team of professionals who are knowledgeable, skilled, and reliable. That's why we only hire the best and invest in continuous training for all our staff members.
Our recruitment process is rigorous and thorough, ensuring that we select individuals who possess not only the necessary skills but also share our dedication to providing top-notch services. Our team consists of cleaning experts, maintenance specialists, security personnel, technicians, and project managers who are all committed to delivering exceptional results. Each member goes through an extensive background check before being brought on board to guarantee trustworthiness and reliability.
To ensure that our staff stays up to date with the latest industry standards and techniques, we provide them with regular training sessions. This includes both theoretical knowledge as well as hands-on practical training to enhance their skills in various areas of facility management. We also encourage them to attend workshops and seminars related to their fields so they can learn about emerging trends and techniques.
In addition to technical training, we also prioritize soft skills development for our staff members. We understand that customer satisfaction greatly depends on communication skills, problem-solving abilities, time-management efficiency, and teamwork among others. Therefore, we conduct workshops focusing on these essential attributes which not only benefit our employees but also our clients.
Overall, our highly trained and experienced staff is one of the main reasons why our clients trust us to manage their facilities. They are well-equipped and prepared to handle any challenges that may arise, ensuring that your premises remain clean, safe, and well-maintained at all times. This allows you to focus on other aspects of your business or residence with confidence and peace of mind.
– Comprehensive Services Under One Roof
Another significant advantage of choosing Selva Cleaning for your facility management needs is that we offer a comprehensive range of services. We understand that every client's needs may vary, which is why we provide a wide array of solutions to cater to different requirements. Our services include commercial cleaning, maintenance, security, waste management, landscaping, pest control, and more.
By offering multiple services under one roof, we save our clients the hassle of dealing with multiple vendors for different tasks. This not only saves time but also ensures better coordination and communication between various teams working on your premises. It also allows us to provide seamless service delivery with minimal disruption to your daily operations.
Moreover, as a one-stop shop for facility management needs, we have the resources and expertise to handle any unexpected issues that may arise promptly. If there is an emergency such as a plumbing or electrical problem, our maintenance team is prepared to handle it immediately. This eliminates the need for you to hire a separate contractor and wastes valuable time and money.
Overall, our comprehensive range of services allows us to provide our clients with customized solutions that best fit their specific needs and budget. We are committed to being your trusted partner for all your facility management requirements, providing efficient and cost-effective solutions.
– State-of-the-Art Equipment and Technology
At Selva Cleaning, we believe in utilizing cutting-edge technology and equipment to deliver high-quality facility management services. We invest in the latest tools, machinery, and techniques to ensure that we can provide efficient and effective solutions for our clients. This includes eco-friendly cleaning products, advanced security systems, state-of-the-art landscaping equipment, and more.
Using modern equipment and technology not only enhances the quality of our services but also ensures the safety of our staff and clients. For instance, our security systems use advanced surveillance cameras, access control systems, biometric scanners, etc., to keep your premises safe 24/7. Our cleaning equipment is also designed for maximum efficiency while minimizing any impact on the environment.
– Cutting-edge Technology and Tools
At Selva Cleaning, we pride ourselves on offering the best facility management services. We believe that to provide exceptional services, it is necessary to constantly innovate and stay ahead of the curve. This is why we rely on cutting-edge technology and tools in our operations.
Our team has identified the latest tools and technology that can significantly improve the efficiency and effectiveness of our facility management services. These innovative resources allow us to streamline our processes, reduce costs, and enhance our service delivery for our clients.
One of these cutting-edge technologies is the use of AI-powered cleaning robots. These robots are equipped with advanced sensors and algorithms that allow them to navigate through complex spaces with ease. They can detect areas that require more attention, ensuring a thorough cleanliness every time.
Moreover, we have invested in state-of-the-art cleaning equipment such as high-pressure steam cleaners, which can eliminate even the most stubborn stains without using harsh chemicals. This not only ensures a safe and healthy environment but also helps us reduce our environmental impact.
In addition to modern equipment, we also leverage advanced software for scheduling and inventory management. With real-time tracking systems in place, we can monitor inventory levels and schedule preventive maintenance efficiently. This way, we can avoid any disruptions in service delivery due to unexpected breakdowns or delays.
Another cutting-edge tool we use is a computer-aided facility management (CAFM) system. The CAFM software enables us to manage all aspects of facility management from one centralized platform. Our team can access essential information in real time, make timely decisions, and ensure seamless communication between all stakeholders.
– Skilled and Committed Workforce
At Selva Cleaning, we recognize that our success as a facility management service provider lies in the dedication and professionalism of our workforce. We have assembled a team of skilled and committed individuals who are passionate about their work and go above and beyond to deliver exceptional services.
Our team is composed of highly trained professionals with many years of experience in the industry. They are well-versed in the latest cleaning techniques, procedures, and safety protocols to ensure efficient completion of tasks.
Moreover, we invest in constant training and development programs for our employees to equip them with the necessary skills for advanced technology tools. This also helps us stay updated with the ever-evolving trends in facility management services, ensuring we can provide cutting-edge solutions to our clients.
We also encourage a culture of open communication within our organization. This allows us to foster strong relationships with our employees based on trust, respect, and mutual understanding. This way, we can work together as a team towards achieving our company's goals while providing exceptional services to our clients.
– Eco-Friendly Approach
In today's world, it has become imperative for businesses to prioritize environmental sustainability. As the effects of climate change become more apparent, individuals and organizations alike are acknowledging the role they play in preserving the planet for future generations. This shift towards a greener mindset has also impacted the facility management industry, with an increasing demand for eco-friendly solutions.
At Selva Cleaning, we recognize our responsibility towards the environment and have integrated an eco-friendly approach into our facility management services. Our focus on sustainability not only benefits the planet but also increases efficiency and reduces costs for our clients. Let us take a closer look at some of the key aspects of our eco-friendly approach.
Green Cleaning Products:
One of the most significant ways we reduce our environmental impact is by using green cleaning products. These products are made from natural ingredients and do not contain harmful chemicals that can harm human health or pollute the environment. By opting for green cleaning products, we ensure that no harmful toxins or pollutants are released into nature during our cleaning processes.
Energy Conservation:
We understand that energy conservation is crucial in reducing carbon emissions and protecting natural resources. Hence, we actively promote energy-saving practices within our facility management services. We use energy-efficient equipment and lighting systems in commercial properties to minimize energy consumption without compromising on performance.
New Technologies:
At Selva Cleaning, we continuously evaluate new technologies to incorporate them into our services to make them more sustainable and efficient. For instance, we invest in high-efficiency HVAC systems and smart meters to monitor and optimize energy usage in buildings. We also utilize remote monitoring systems for lighting, heating, and cooling systems to minimize energy wastage.
Waste Management:
Managing waste responsibly is vital for environmental sustainability. Our facility management services include a comprehensive waste management program that focuses on reducing, reusing, and recycling waste. We work closely with our clients to identify areas where waste can be minimized or recycled, effectively reducing their carbon footprint.
Training and Education:
We believe that educating both our staff and clients is crucial in promoting an eco-friendly approach. Our team members receive regular training on sustainable practices such as proper waste segregation, energy conservation, and the use of green cleaning products. We also work with our clients to promote sustainable practices within their organizations.
At Selva Cleaning, we are committed to adopting sustainable solutions that not only benefit the environment but also improve efficiency and reduce costs for our clients.