LOW CURRENT SYSTEM MAINTENANCE
We present, configure, implement, and keep the most recent security currents units. for example, CCTV, security alarms techniques, and processing techniques to make sure complete security. SELVA GROUP presents a bespoke FM resolution that begins at project kick-off, connecting with shopper sand building relationships with administration. groups & other stakeholders to deliver FM providers greatest suited to their mission.
 Versatile and progressive amenities management companies company and consultancy working in 5 completely different sectors. residential, commercial, retail, industrial and master growth. areas of experience include HVAC, Electrical, Plumbing, Specialist Systems, Cleaning, Pest Control, Security and Landscaping, as well as FM Consultancy. Our real property company in Abu Dhabi works efficiently for delivering the built-in services meant to depart a positive mark on the infrastructural growth in the UAE.
WHAT IS A WEAK CURRENT SYSTEM?
The current low-current system, Which still carries the name of information. Provides the flow of current for items that transmit certain information to a person. the Internet, cable television, video surveillance, telephony, any kind of signaling, various video lines. In such systems, the voltage of the currents is in the range from 12 to 24 volts. Such currents also, in contrast to power called informational.
WHAT SHOULD BE LOW-CURRENT SYSTEMS
The main requirements for networks with low current:
High reliability – although the currents have a small force, you should not forget about safety in any case.
 Cables must connected and conducted according to all safety rules, on insulated and inaccessible to many people.
Correct operation – during installation, the low-current system should be checked for various errors and malfunctions.
 Here, both the electrical part and the automatic part are taken into account.
Scale – since such systems are installed in rooms with different quadrature, they should easily reach
 any corner of the house or office. To do this, you need to calculate the distance of the cable in advance,
 think about where and how the objects participating in providing information to the person will stand.
Low cost – these systems are notable for their availability in installation and use.
 Due to the correctly selected connection point, the number of network objects, you can save money that could go to the cable meters.
COMPLIANCE WITH THE RULES WHEN LAYING CABLES
Since the laying of cables a serious and unsafe business,  carefully plan and calculate where they will pass. In addition to engineering and design work, it  necessary to take into account the basic rules of laying. The main and main rule the separation of power cables from low-current information networks. In addition, it is necessary to avoid localized electromagnetic interference. If these rules are not taken into account, the power wires will prevent the continuous operation of objects that provide low-current engineering systems. For proper cable management, there are basic regulatory documents, where all the nuances are spelled out step by step.
HOW TO MOUNT A NETWORK?
Experts know that even before laying down the cables of the network its project must prepared. It clearly needs identify the location of the low-voltage switchboard, relays, sockets and some other parts of the system. Special attention is also paid to the approved standards and rules for pulling and securing cables. Work as an installer of low-current systems.
 Assumes a deep knowledge of the necessary dimensions of the cable, its types, nests connecting wires. To the objects that transmit information, and to the network. It is necessary to strictly observe the distance between the power cables and low-current cables – a minimum of 0.5 m, and they should be located in parallel. Cables need only use solid ones, splicing is unacceptable. It happens that it is impossible to place the cables in the buried wiring, therefore the mains wires must be remote from the telephone cable by 15 mm (if the length is 10 m).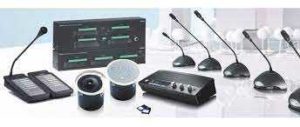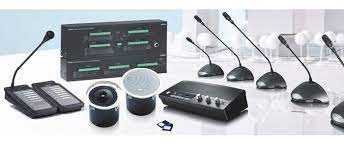 PUBLIC ADDRESS SYSTEM MAINTENANCE Selva services the Public Address System Maintenance  wake of introducing the Smart Security System. You can be hopeful concerning the security of
Read More »
TYPES OF CABLES DURING INSTALLATION
Low current system maintenance each information device different types of cables are used. The work of telephony is provided by a network of 3 category cables. Uninterrupted operation of computer networks occurs due to the use of fiberoptic cables of 5 and 6 categories. Also important is the brand of wires. When choosing a specific cable, you need to consider the scope of its use, composition, technical characteristics, fire safety.
WHAT ARE THE ADVANTAGES OF LOW-CURRENT SYSTEMS?
Correctly created project of low-current system maintenance allows us to use information without feeling any inconvenience. On the contrary, with the development of science, we have made our life and access to information so easy that we can already get what we want with one hand. The networks give us the opportunity to watch satellite TV without interruption. with the help of them we have access to telephone, internet, radio. In addition, with the help of networks, you can control access to objects, installing gates and barriers, feel safe, installing a fire and security alarm system, 
as well as video surveillance. Such systems make up for the basic human needs, because security is first of all confidence in the future and peace.
WHO CAN DESIGN AND MOUNT LOW-CURRENT SYSTEMS?
Naturally, not everyone can mount low-current system maintenance .Moscow is replete with good specialists in this industry. Qualified employees build the network qualitatively and competently, because communication, the longevity of the systems operation, the reliability of signal transmission, the safety of equipment in use depend on this.