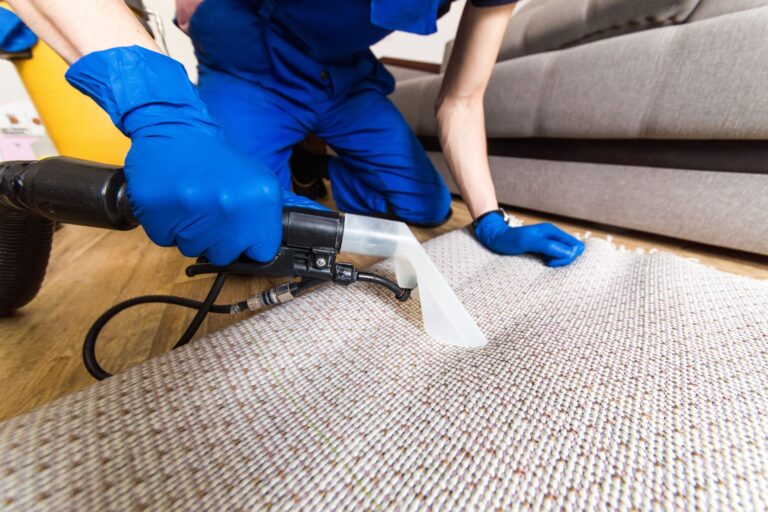 Carpet Cleaning Services
Carpet cleaning is important for several reasons. It removes dirt, dust, and other allergens that can cause respiratory problems. Carpet cleaning also prolongs the life of your carpet and helps it to maintain its original appearance.
Most importantly, regular carpet cleaning improves the indoor air quality in your home or office. A clean carpet is a healthy carpet!
That's where Selva Cleaning comes in. We are a professional carpet cleaning company based in the United Arab Emirates. We offer a wide range of carpet cleaning services to suit your needs and budget.
Our team of experienced and certified professionals use the latest equipment and techniques to get your carpets looking and feeling like new again. We also use eco-friendly products and solutions to protect your carpets and furniture from further damage.
If you're looking for the best carpet cleaning services in the UAE, look no further than Selva Cleaning!
Tips and Strategies for Regular Carpet Maintenance
Regularly vacuum your carpets, especially in high-traffic areas. This will help prevent dirt and debris from building up and making your carpets look dirty.
Have your carpets professionally cleaned every 12–18 months. This will help them stay looking their best and prolong their life.
Spot clean spills and stains as soon as they happen. The longer they sit, the harder they will be to remove.
Protect your carpets from furniture by placing felt pads under any furniture that sits on them. This will help prevent crushing and permanent damage to your carpets.
Benefits of Professional Carpet Cleaning
Regular professional carpet cleaning has many benefits, including:
Removing dirt, dust, and other allergens:
A professional carpet cleaner will remove all the dirt, dust, and other allergens that have become embedded in your carpets over time. This can greatly improve your indoor air quality and reduce allergy symptoms.
Extending the life of your carpet:
Carpets that are regularly cleaned by a professional will last longer than those that are not. The regularity of the cleaning helps to prevent wear and tear and allows any problems to be detected early on before they become too serious.
Improving the appearance of your home:
Clean carpets make a huge difference to the overall appearance of your home. They will be free of stains and dirt and will look new again. This can have a big impact when you're trying to sell or rent out your property.
Creating a healthier environment:
Not only are carpets a breeding ground for allergens, but they can also harbor dust mites, mold spores, and other harmful bacteria. Professional cleaning will remove these dangerous contaminants from your home, creating a healthier environment for you and your family.
The Process of Selva Cleaning's Carpet Cleaning Services
Looking for a quality carpet cleaning service? Selva Cleaning is here to help! Our team of experienced and certified professionals uses the latest equipment and techniques to clean your carpets, rugs, and upholstery. We also offer a wide range of other services, including tile and grout cleaning, power washing, and more.
Here's a look at the process of Selva Cleaning's carpet cleaning services:
We start by conducting a thorough inspection of your carpets to identify any areas that need special attention.
Then, we pre-treat any areas that require it with our eco-friendly solutions.
Next, we use our powerful truck-mounted equipment to deeply clean your carpets.
We groom your carpets and apply a fresh scent to leave them looking and smelling like new!
Common Mistakes to Avoid When Cleaning Your Carpets
When it comes to cleaning your carpets, there are a few common mistakes that you should avoid. First, never scrub your carpets with a hard brush or scrubbing pad. This will only damage the fibers and make the stain harder to remove. Instead, blot the stain with a clean cloth or sponge.
Second, don't use hot water on your carpet. Hot water can set some stains, making them impossible to remove. Instead, use lukewarm water and mild detergent.
Third, never use bleach on your carpet. Bleach will damage the fibers and may even cause permanent discoloration. If you must use bleach, dilute it with water first and test it in an inconspicuous area before continuing.
Avoid using steam cleaners on your carpet unless you're sure that the machine is safe for carpet use. Some machines can damage the fibers or cause permanent water spots.
Disinfection and Sanitization in Carpet Cleaning
Carpet cleaning is essential to maintain a healthy and clean environment in your home or office. Carpets can collect dust, dirt, and other allergens over time, which can cause respiratory problems for those with allergies or asthma. Regular vacuuming helps remove some of these contaminants, but it's not enough to keep your carpets spotless. That's where disinfection and sanitization come in.
Disinfection kills viruses, bacteria, and other pathogens that can cause illness. Sanitization reduces the number of pathogens on surfaces to a safe level. Both are important steps in carpet cleaning. Selva Cleaning in UAE uses high-quality products and equipment to disinfect and sanitize your carpets, ensuring a deep clean that will leave them looking and smelling fresh. We also offer protection treatments that create an invisible barrier on carpet fibers, helping to repel dirt and stains and making future cleaning easier.
If you're looking for a professional carpet cleaning company in the UAE that you can trust to get the job done right, contact Selva Cleaning today. We'd be happy to provide you with a free quote for our services.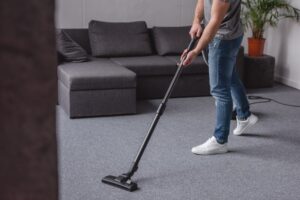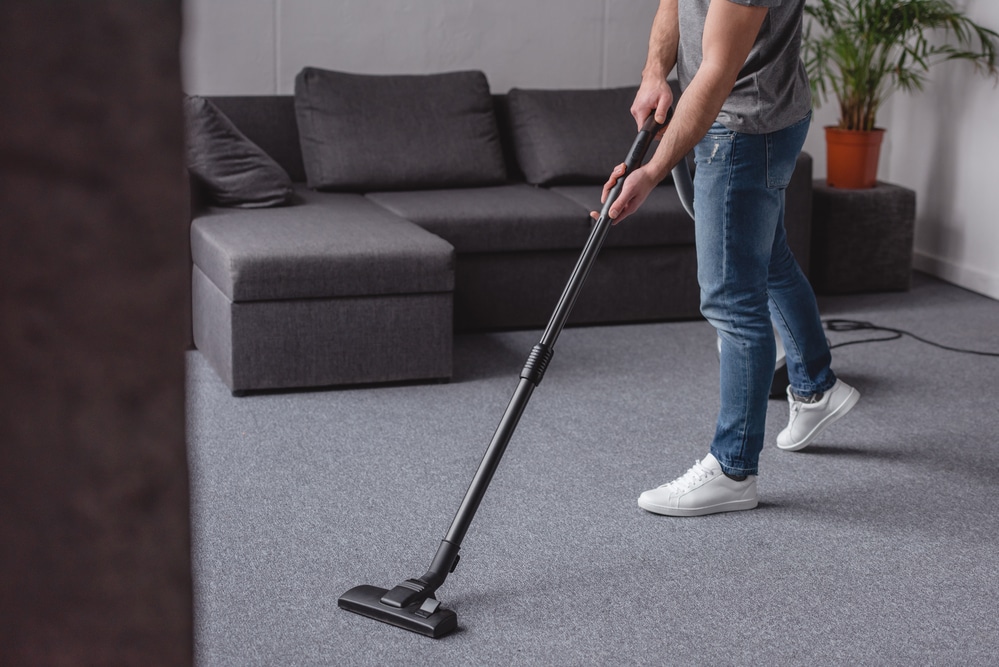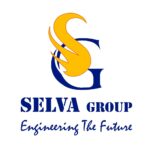 Carpet Cleaning Dubai Are you tired of dealing with dirty and stained carpets? Do you dream of having a spotlessly clean home or office space
Read More »