Best Carpet Cleaning in Ajman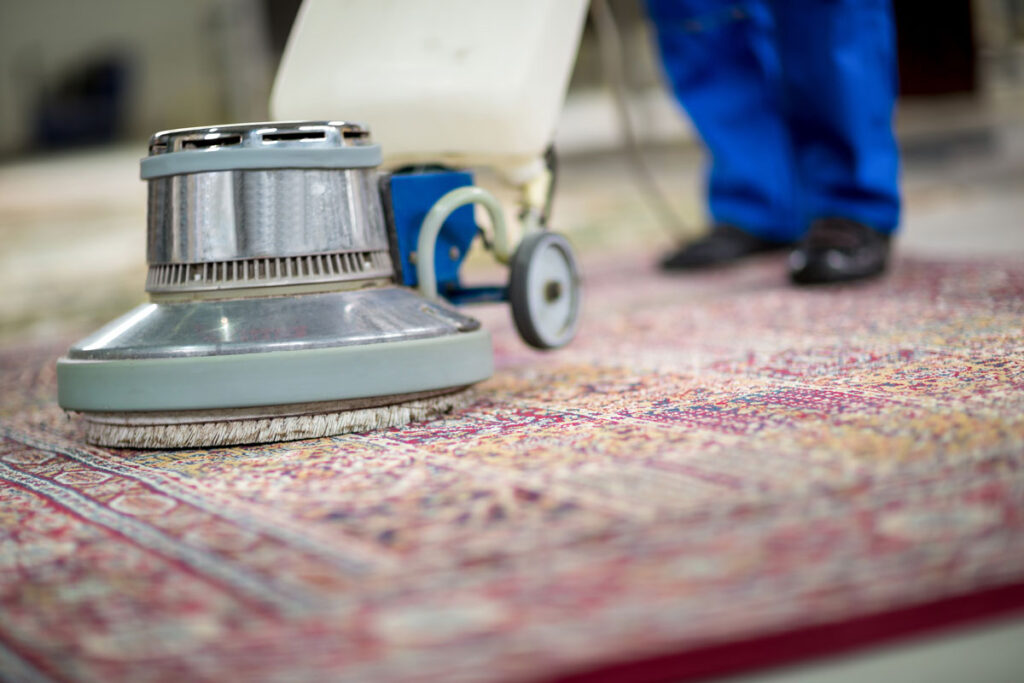 Are you tired of those stubborn carpet stains that refuse to budge? Frustrated with mediocre cleaning services that fail to meet your expectations? Look no further! Selva Cleaning is here to revolutionize the way you think about carpet cleaning. With our exceptional expertise and cutting-edge technology, we have swiftly become the top choice for residents in Ajman. In this blog post, we will explore why Selva Cleaning stands head and shoulders above the competition, ensuring your carpets receive nothing less than a pristine makeover. From tackling tough stains to restoring your carpets' vibrant colors, get ready to experience unparalleled service and results like never before!
Importance of regularly cleaning carpets
Carpets are an essential part of any interior space. Not only do they add warmth and coziness to a room, but they also enhance the overall aesthetic appeal of a space. However, to maintain their beauty and functionality, regular carpet cleaning is crucial. In this section, we will discuss the importance of regularly cleaning carpets and how Selva Cleaning can help you keep your carpets in pristine condition.
Improves Air Quality:
One of the main reasons for regular carpet cleaning is to improve the air quality in your home or office. Carpets act as filters that trap dust, allergens, pollutants, and other microscopic particles from the air. Over time, these particles accumulate deep within the carpet fibers leading to poor indoor air quality. If left uncleaned for too long, these particles can cause respiratory problems and aggravate allergies. Regular carpet cleaning by professionals like Selva Cleaning ensures that these harmful particles are removed from your carpets, improving the air you breathe.
Prolongs Carpet Life:
Carpets are a significant investment that adds value to your property. Therefore, it is essential to take proper care of them so that they last longer. Regular cleaning removes dirt and debris that can deteriorate carpet fibers over time if left unattended. Furthermore, professional cleaners use specialized equipment and techniques to remove stubborn stains and build up effectively without damaging the delicate fabric of your carpets.
Avoids Unpleasant Odors:
Accumulation of dirt and spills in carpets not only affects their appearance but also results in unpleasant odors. These odors can be difficult to get rid of if the carpets are not cleaned regularly. Professional carpet cleaning removes all the dirt and bacteria that cause these smells, leaving your space smelling fresh and clean.
Creates a Clean and Welcoming Environment:
Carpets are often the first thing people notice when they walk into a room. Dirty or stained carpets can make a space feel uninviting and unclean. Regular cleaning maintains the appearance of your carpets, making your space look tidy and inviting.
Saves Time and Effort:
Regularly scheduled professional carpet cleaning saves you time and effort in maintaining your carpets. DIY cleaning methods may seem cost-effective, but they require the use of various tools and products that can be time-consuming. Professional cleaners have the necessary equipment, expertise, and techniques to get the job done quickly and efficiently.
At Selva Cleaning, we understand the importance of regularly cleaning carpets. Our team of professionals uses eco-friendly products and state-of-the-art equipment to provide thorough carpet cleaning services for homes and offices.
Why choose Selva Cleaning?
When it comes to keeping your carpets clean and fresh, there are plenty of cleaning companies in Ajman to choose from. However, not all cleaning services are created equal. That's why we at Selva Cleaning take pride in being the top choice for carpet cleaning Ajman. Here's why you should choose us for all your carpet cleaning needs.
– Professional and experienced team
At Selva Cleaning, we take great pride in our team of highly professional and experienced carpet cleaning experts. Our years of experience in the cleaning industry have allowed us to handpick a team of dedicated professionals who are committed to delivering exceptional results for our clients Ajman.
Each member of our team undergoes rigorous training and is equipped with the necessary skills and knowledge to handle all types of carpet cleaning tasks. We also regularly update our training programs to ensure that our team stays updated with the latest techniques and equipment in the industry. This allows us to provide the highest quality service to our clients every time.
Our team consists of individuals who are not only skilled at what they do but are also driven by a passion for providing top-notch services. They understand the importance of maintaining cleanliness and hygiene in your living or working space and their dedication and attention to detail reflect this understanding.
One aspect that sets our team apart is their vast experience in handling different types of carpets. Whether it's a delicate silk rug or a heavily soiled wall-to-wall carpet, our experts have the expertise to clean them all effectively. They are well-versed with various methods such as steam cleaning, dry cleaning, or Persian rug shampooing, depending on the specific needs of each type of carpet. They also use eco-friendly products and techniques that ensure thorough cleaning without causing any harm to your health or the environment.
Ensuring complete customer satisfaction is one of our top priorities at Selva Cleaning, which is why we carefully select each member of our team, making sure that they share our values of trust, reliability, and excellence.
– Use of eco-friendly and safe products
At Selva Cleaning, we understand the importance of using environmentally friendly and safe products when it comes to carpet cleaning. That's why we make sure to only use products that are not only effective in removing dirt and stains, but also gentle on the environment and safe for your family, pets, and home.
– Affordable pricing options
At Selva Cleaning, we understand that cost is an important factor when choosing a carpet cleaning  Ajman. That's why we have carefully designed our pricing options to be affordable and competitive without compromising the quality of our services. We believe that everyone deserves to have clean and sanitized carpets without breaking the bank.
Our pricing options are tailored to fit different budget needs and effectively address various carpet cleaning concerns. Whether you have a small apartment or a large commercial space, we have solutions that will suit your specific requirements. Our goal is to provide excellent service at a reasonable price, making us the top choice for carpet cleaning Ajman.
Firstly, we offer standard rates for basic carpet cleaning services such as vacuuming, spot treatment, and steam cleaning. These rates depend on the size of the area being cleaned, ensuring fairness and transparency in our pricing. We also offer discounts for regular clients or those who book multiple services with us.
For more extensive carpet cleaning needs such as deep stain removal or odor elimination, we have specialized packages available at competitive prices. These packages include advanced techniques and products that can effectively tackle tough stains and odors without damaging your carpets.
Moreover, we understand that every household or business has unique needs when it comes to maintaining their carpets. Some may require frequent cleanings while others may only need occasional deep cleans. That's why we offer customizable contracts where you can choose the frequency of our services based on your specific requirements and budget.
– Customer satisfaction guarantee
At Selva Cleaning, we understand that customer satisfaction is the key to a successful business. That's why we go above and beyond to ensure that our clients are not only satisfied but also delighted with our services. We stand behind our work and offer a customer satisfaction guarantee for every carpet cleaning job we undertake in Ajman.
One of the main reasons why customers choose us as their top choice for carpet cleaning  Ajman is because of our commitment to providing high-quality services. We believe in delivering results that exceed expectations and leaving your carpets looking like new again.
Our team of highly trained professionals uses industry-leading equipment and techniques to achieve exceptional results. From hot water extraction to steam cleaning, we have the expertise and resources to tackle even the toughest stains and dirt on your carpets. And if you're not completely satisfied with the outcome, we will re-do the job at no extra cost.
We also take great pride in using eco-friendly products that are safe for both your family and pets. Our cleaning solutions are free from harsh chemicals, ensuring a healthier living environment for you and your loved ones. Plus, by using sustainable practices, we contribute towards protecting the environment.
But it's not just about the quality of our services; it's also about how we treat our customers. From scheduling appointments at a convenient time for you to explaining each step of the process thoroughly, we strive to make your experience with us as seamless as possible.
Types of carpet cleaning methods used 
When it comes to keeping your carpets clean and well-maintained, Selva Cleaning is the clear choice in Ajman. With years of experience and a team of highly skilled professionals, we provide top-notch carpet cleaning services that are tailored to meet the specific needs of our clients. Our commitment to using the latest techniques and equipment sets us apart from other service providers in the area.
At Selva Cleaning, we understand that every carpet is unique and requires special care. That's why we offer a variety of cleaning methods designed to cater to different types of carpets and their individual requirements. Here are some of the most common carpet cleaning methods used by Selva Cleaning:
– Hot water extraction
Hot water extraction, also known as steam cleaning, is the most popular and recommended method for carpet cleaning by industry experts. This method involves the use of high-pressure hot water and an effective cleaning solution to deeply penetrate the carpet fibers and remove all dirt, stains, and odors. At Selva Cleaning, we specialize in hot water extraction and have perfected our techniques to provide our customers with exceptional results.
The process of hot water extraction begins with a thorough inspection of your carpets by our professional team. This allows us to identify any problem areas or specific stains that may require extra attention during the cleaning process. We always make sure to communicate with our clients about any concerns they may have before starting the job.
Next, we pre-treat any visible stains using eco-friendly and non-toxic products that are safe for pets and children. This step ensures that even tough stains will be effectively removed without causing any damage to your carpets or harming your family's health.
Once the pre-treatment has been completed, we use a powerful machine that sprays hot water mixed with a specially formulated cleanser onto the carpet fibers. The heat from the water helps to break down dirt, dust mites, bacteria, and other allergens while the cleaning solution loosens them from deep within the fibers.
Our advanced equipment then extracts all this debris along with excess moisture from your carpets through strong suction power. This leaves your carpets almost dry after the cleaning process is completed, reducing drying time significantly compared to other methods.
One of the biggest advantages of hot water extraction is that it not only cleans your carpets but also sanitizes them. The high temperatures of the water used in this method are effective in killing bacteria, germs, and dust mites that may be living in your carpets.
At Selva Cleaning, we take great pride in delivering top-quality hot water extraction services to our clients, leaving their carpets looking new and smelling fresh. We recommend getting your carpets professionally cleaned using hot water extraction at least once every 12-18 months, depending on the foot traffic in your home.
– Dry cleaning
Dry cleaning is a method of cleaning that does not involve the use of water. Instead, it uses specialized solvents and machines to remove dirt, stains, and odors from fabrics such as carpets, clothing, and upholstery. While traditional steam cleaning may be suitable for most carpets, some delicate or sensitive materials require a gentler approach – enter dry cleaning.
At Selva Cleaning in Ajman, we are proud to offer professional dry-cleaning services for your carpets. Our team is highly trained and experienced in handling even the most delicate of fabrics, ensuring that your carpets receive the best care possible.
One of the main benefits of dry cleaning is its ability to thoroughly clean without causing any damage. This method eliminates the risk of shrinkage or color bleeding that can occur with traditional wet methods. Furthermore, dry cleaning is also ideal for removing tough stains such as oil, grease, or pet urine that may not come out easily with water-based solutions.
Our state-of-the-art dry-cleaning machines use safe solvents and high-tech processes to effectively lift dirt and stains from deep within carpet fibers. These solvents are gentle yet powerful enough to eliminate grime without leaving behind any residue or chemical odor. This ensures that your carpets not only look clean but also feel fresh and soft to the touch.
Another advantage of dry cleaning is its quick drying time compared to traditional methods. With steam cleaning, carpets can take up to 24 hours or more to fully dry while our advanced equipment allows us to complete the process in a fraction of the time. This means that you can get back to using your carpets and enjoying your space sooner.
– Steam cleaning
Steam cleaning, also known as hot water extraction, is one of the most effective and popular methods for deep cleaning carpets. At Selva Cleaning, we understand the importance of using high-quality equipment and techniques to achieve exceptional results for our clients in Ajman. That's why we fully embrace steam cleaning as an essential part of our carpet cleaning services.
The process of steam cleaning involves using high-pressure hot water to remove dirt, stains, and bacteria from the deepest layers of your carpet fibers. This method is suitable for all types of carpets, including delicate materials like wool or silk, as it does not involve harsh chemicals or excessive scrubbing that could damage the fibers.
– Dry cleaning
At Selva Cleaning, we believe in providing versatile services to our clients in Ajman. Therefore, we also offer dry cleaning as an alternative to steam cleaning for those who might have certain restrictions or allergies that don't allow for wet methods.
While not as deep cleaning as steam extraction techniques, dry-cleaning offers several benefits such as being more environmentally friendly and causing less disruption since it doesn't require any drying time. Similarly, to our other services, our team will begin by vacuuming your carpets to loosen debris on the surface and prepare them for treatment.
Next, we will apply a specialized powder onto your carpet using a rotating brush machine that works the powder into the fibers. This powder attracts dirt particles through an electrostatic charge; therefore, it effectively clings onto stains until they can be vacuumed away easily.
During dry-cleaning sessions, we may use special solvents on selected spots where there are tougher stains or heavy soiling. This process allows us to target specific areas, further improving the overall results and appearance of your carpet.
– Bonnet cleaning
Bonnet cleaning is another popular method that can help restore your carpets to their former glory without causing any disruption in homes or commercial settings. It involves using a rotary machine fitted with a bonnet pad as we gently scrub the surface layer of the carpet with specific chemicals or solutions.
Our team at Selva Cleaning has years of experience providing bonnet cleaning services in Ajman. We understand that different types of stains require different approaches and have invested in training our staff to assess and treat each type of stain optimally.
This method is particularly suitable for commercial properties such as hotels or offices where there may be higher traffic volumes but where it's also crucial to keep noise levels low and functionality uninterrupted.