Professional House Cleaning Abu Dhabi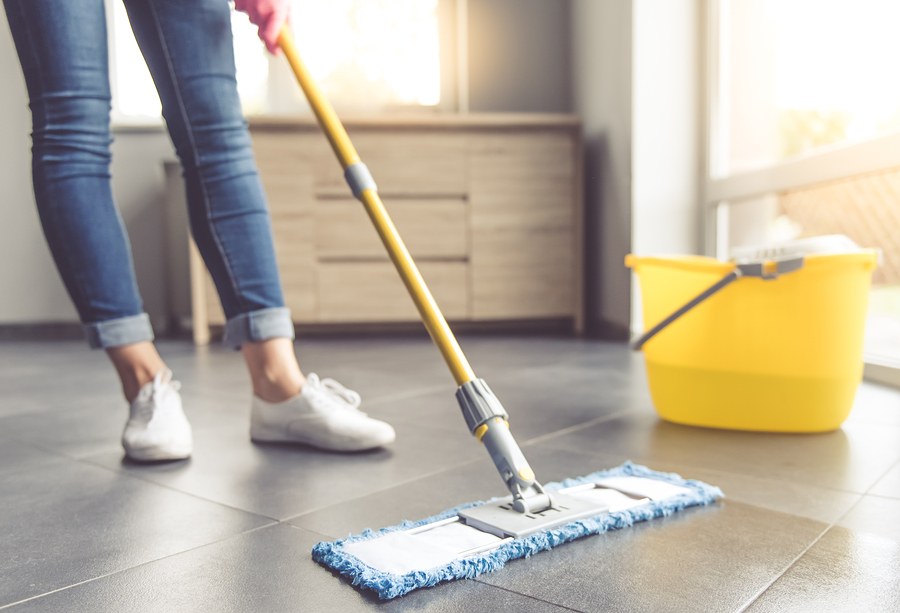 Looking for a trustworthy and professional house cleaning service Abu Dhabi? Look no further than Selva Cleaning! Our team of experienced and friendly cleaners will take care of all your cleaning needs, so you can relax and enjoy your free time.
We offer a wide range of services to suit your individual needs, including regular weekly or bi-weekly cleaning, deep cleaning, move-in/move-out cleaning, and more. We also offer specialty services such as carpet cleaning, window washing, and oven cleaning.
What sets us apart from other house cleaning services Abu Dhabi is our attention to detail and commitment to customer satisfaction. We understand that every home is unique, and we take the time to tailor our services to meet your specific needs. We also use only high-quality products and equipment to ensure the best possible results.
Benefits
There are many benefits of professional house cleaning services Abu Dhabi. One of the main benefits is that it can save you time and hassle. A professional house cleaner will take care of all the cleaning tasks in your home, leaving you free to enjoy your free time.
Another benefit of professional house cleaning services is that they can help to improve the air quality in your home. Dust and other allergens can build up over time, causing respiratory problems for some people. A professional house cleaner will make sure that your home is dust-free and clean, improving the air quality and making it safer for everyone in the family.
House cleaning services can also help to protect your furniture and possessions from wear and tear. If you have valuable items in your home, a professional house cleaner can help to keep them looking like new by protecting them from dirt, dust, and stains. In addition, professional house cleaners can often spot potential problems with your furniture or possessions before they become serious, saving you money in the long run.
Hiring a professional house cleaning service Abu Dhabi can give you peace of mind. When you know that your home is being cleaned by professionals, you can relax and enjoy your free time without worrying about the state of your home.
Top Reasons to Choose Selva Cleaning
When it comes to house cleaning services Abu Dhabi, there is no shortage of options. However, not all house cleaning services are created equal. Selva Cleaning is a top-rated house cleaning service that offers a wide range of benefits for its customers. Here are some of the top reasons to choose Selva Cleaning for your house cleaning needs:
Affordable Pricing:
Selva Cleaning offers competitive pricing for its high-quality house cleaning services. This helps to ensure that you can get the professional clean you need without breaking the bank.
Experienced Professionals:
The team at Selva Cleaning is composed of experienced and qualified professionals who know how to get the job done right. This ensures that your home will be cleaned correctly and efficiently.
Flexible Scheduling:
Selva Cleaning understands that everyone's schedules are different. That's why we offer flexible scheduling options that can fit around your busy lifestyle.
High-Quality Results:
When you choose Selva Cleaning, you can rest assured knowing that you'll receive high-quality results every time. We use only the best cleaning products and methods to ensure that your home looks its best.
Satisfaction Guaranteed:
We are so confident in our ability to deliver exceptional results that we offer a satisfaction guarantee on all our services. If you're not happy with our work, simply let us know and we'll make it right.
Different Types of House Cleaning Services
There are many different types of house cleaning services offered by Selva, and each one is designed to meet the specific needs of our customers. Whether you need a one-time deep clean or regular ongoing maintenance, we have a service that will fit your needs.
Some of the most popular services we offer include:
Deep Cleaning:
This is our most comprehensive cleaning service and is perfect for homes that haven't been cleaned in a while or for those who want a thorough clean. We'll clean every nook and cranny, paying special attention to areas that tend to collect dust and dirt.
Regular Maintenance Cleaning:
This service is ideal for homes that are generally kept clean but could use some help with the day-to-day tasks. We'll take care of all the little things so you can relax and enjoy your free time.
Move-In/Move-Out Cleaning:
Moving can be stressful enough without having to worry about cleaning your old place or getting your new one ready for move-in day. Let us take care of it! We'll make sure everything is sparkling clean so you can focus on your move.
Whatever your cleaning needs may be, Selva Cleaning has you covered! Contact us today to schedule a free consultation.
Safety and Security Protocols
Here at Selva Cleaning, we take the safety and security of our clients and employees very seriously. That's why we have several safety and security protocols in place during our house cleaning process.
First, all our employees undergo a thorough background check before they are hired. This ensures that only trustworthy and reliable individuals are working in your home.
Next, we always work in teams of two or more when cleaning houses. This allows us to keep an eye on each other and make sure that everyone is following the proper safety procedures.
We also use environmentally friendly cleaning products whenever possible, as these are much safer for both our employees and your family. And finally, we always make sure to clean up any messes that we make during the cleaning process so that your home is left just as clean as it was when we started.
Prices and Packages Available
We understand that everyone's needs are different when it comes to house cleaning. That's why we offer a variety of packages and pricing options to choose from. Whether you need a one-time deep clean or recurring service, we have a plan that will fit your budget and needs.
Our most popular package is our weekly or bi-weekly service, which includes a general cleaning of your entire home. We'll dust, vacuum, and mop all surfaces, as well as clean your bathrooms and kitchen. This package is perfect for busy families or anyone who wants to come home to a clean house without lifting a finger!
For a more thorough cleaning, our team can also do a top-to-bottom deep clean of your home. This includes everything in the general cleaning package, plus we'll scrub your floors and baseboards, clean your oven and fridge, and dust all your ceiling fans and light fixtures. This is a great option if you're moving into a new home or preparing for guests.
If you need even more help around the house, we also offer additional services like laundry and ironing, grocery shopping, pet care, and much more. Just let us know what you need, and we'll create a custom package just for you!
FAQ's
What are the rates for Selva's house cleaning service Abu Dhabi?
The rates for Selva's house cleaning service Abu Dhabi depend on the number of rooms and the level of cleaning required. For a standard three-bedroom home, the price is AED 60 per hour.
What is included in Selva's house cleaning service?
Selva's house cleaning service includes dusting, vacuuming, mopping, and cleaning all surfaces. Bathrooms and kitchens will be scrubbed clean, and all trash will be taken out.
What are the payment options for Selva's house cleaning service?
Selva accepts cash, credit card, or bank transfer payments for her services.