In Dubai, professional cleaning services are widely available and can be hired for both domestic and commercial properties. There is a range of companies that offer different cleaning services at varying price points, so it is important to do some research to find the best possible deal.
The most common type of professional cleaning Dubai is a maid service. This typically involves the maid coming to the property once or twice a week to do a general cleaning, including dusting, vacuuming, and mopping floors. Some maid services will also do laundry and dishes upon request.
Another popular type of professional cleaning Dubai is carpet cleaning. This is usually done on a quarterly basis or as needed, depending on the amount of traffic in the home or office. Carpet cleaners will use specialized equipment to deep clean carpets and remove any dirt, dust, or stains.
Window cleaning is another common service offered by professional cleaners in Dubai. This is generally done monthly but can be more frequent if required. Window cleaners will use either a ladder or abseiling down from high-rise buildings to reach all windows.
One-off deep cleans are also available from many professional cleaning companies in Dubai. This type of service is ideal for when there has been a party or event at the property, or if it has simply been a while since a thorough cleaning has been carried out. Deep cleans usually involve moving all furniture and appliances to clean under them, as well as scrubbing surfaces, polishing windows, and incurring a general sense of cleanliness across the space.
Overall, professional cleaning Dubai are an increasingly popular way for people to get to their homes or offices looking at their best with minimal effort. Whether it is hiring a maid or getting a deep clean done, there are plenty of skilled cleaners out there that can help make your property look its best.
Advantages of hiring Selva Cleaning
There are many advantages of hiring Selva Cleaning for your professional cleaning needs in Dubai. First and foremost, Selva Cleaning is a highly experienced and reputable company that has been providing quality cleaning services to customers in Dubai for many years. As such, you can rest assured that we will be able to provide you with the highest level of service possible.
In addition, we offer a wide range of professional cleaning services that are designed to meet the specific needs of each individual client. This means that whether you need general office cleaning, deep cleaning, or even specialized cleaning services like carpet cleaning or upholstery cleaning, Selva Cleaning can provide it.
Selva Cleaning offers very competitive rates for their professional cleaning services. This means that you can save a significant amount of money by using our services rather than hiring an individual cleaner. Ultimately, this can help you keep more money in your pocket while still getting the high-quality cleanings that you need and deserve.
Services Provided by Selva Cleaning
Selva Cleaning is a professional cleaning company in Dubai that offers a wide range of cleaning services to its clients. Some of the cleaning services offered by us include:
-Housekeeping services: We provide housekeeping services to our clients, which include dusting, mopping, vacuuming, and laundry.
-Office cleaning: We also offer office cleaning services to our clients, which include dusting, mopping, and vacuuming.
-Window cleaning: We also offer window cleaning services to our clients.
-Carpet cleaning: We also offer carpet cleaning services to our clients.
Different Types of Cleaning
When it comes to professional cleaning Dubai, Selva Cleaning is a cut above the rest. We offer a wide range of cleaning services to suit your every need, whether it's for your home or office. From deep cleaning to carpet cleaning, we have you covered.
Here are some of the different types of cleaning services offered by Selva Cleaning:
Deep-Cleaning:
Deep cleaning is an intensive cleaning service that gets rid of all the dirt, dust, and grime that has accumulated over time. This is perfect for those who want their home or office to look and feel brand new again. Our team of experienced and certified cleaners will make sure that every nook and cranny is sparkling clean!
Carpet Cleaning:
Do your carpets look dull and lifeless? Selva Cleaning offers professional carpet cleaning services that will bring them back to life! We use high-quality equipment and products to clean carpets deeply, removing all the dirt, dust mites, and stains. Your carpets will look and smell fresh and new again – guaranteed!
Upholstery Cleaning:
Did you know that your upholstered furniture can harbor dust mites, bacteria, and other allergens? If you're suffering from allergies or asthma, regular upholstery cleaning is a must. Selva Cleaning offers effective upholstery cleaning services that will remove all the hidden pollutants and leave your furniture looking and smelling great.
Window Cleaning:
Having clean windows can brighten up any home or office. With Selva Cleaning, you can count on crystal-clear windows every time! Our experienced team of window cleaners uses only top-of-the-line equipment and cleaning solutions to get the job done. No smudges, no streaks – just beautiful, sparkling windows!
Move in/out Cleaning:
Are you moving to a new home or office? Let Selva Cleaning take care of all the cleaning for you! We'll do a deep clean of the entire premises so that it's spotless and ready for move-in day. We also offer specialized move-in/out cleaning packages to make sure your new home is free from dust, dirt, and unwanted pests.
Costs and Fees
Assuming that you would like a professional cleaning Dubai to clean your residential or commercial property, there are certain costs and fees associated with the same. These can be broadly classified as follows:
-Cleaning supplies and equipment: This will include the cost of renting or purchasing any specialized cleaning supplies and equipment required for the job.
-Labor costs: This will depend on the number of cleaners required for the job, as well as the duration of time required to complete it.
-Transportation costs: If the cleaners need to use public transport to reach your property, then this cost will be included in their fee.
-Other miscellaneous costs: This could include the cost of obtaining any special permits required for carrying out the cleaning work in Dubai.
Scheduling a Professional Cleaning Dubai
If you have never scheduled a professional cleaning before in Dubai, here are the steps that you need to follow:
1) Schedule an appointment with Selva Cleaning-You can either call us or book online through our website.
2) We will send out a team of cleaners to your home at the scheduled time.
3) The cleaners will assess the condition of your home and devise a plan of action.
4) They will then proceed to clean every nook and cranny of your home, leaving it sparkling clean!
Tips for Effective Use of Professional Cleaning
In addition to the above tips, here are a few more things you can do to get the most out of your professional cleaning Dubai:
Schedule your cleaning sessions during off-peak hours. This will ensure that the cleaners have more time to focus on your home and will also save you money.
Take advantage of any promotions or discounts that the company may be offering. This can help you save even more on the cost of professional cleaning Dubai.
Be sure to communicate your expectations to the cleaners before they begin work. This will help them understand what you need and want and will make sure that they clean accordingly.
Give them a key to your home so that they can clean while you are away. This way, you won't have to worry about being present during the cleaning session and can come home to a clean house afterward.
Whether you are looking for an experienced team of cleaners, personnel training services or specialized and niche needs like post-renovation cleaning services, authorities like Selva Cleaning can provide everything to get your space cleaned and fresh within no time. By following our tips above, it is now easier than ever to keep your home sparkling clean while still having time to relax and enjoy life!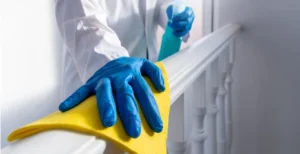 House Cleaning Near Me Are you searching for house cleaning near me in UAE? Then, look no further than Selva Cleaning. We are a professional
Read More »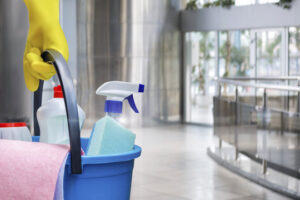 House Cleaning Services Dubai Are you looking for a reliable house cleaning services Dubai? Selva Cleaning is a leading provider of house cleaning services Dubai,
Read More »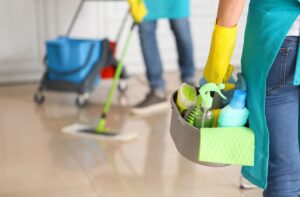 Professional House Cleaning Dubai Selva Cleaning is a new, innovative house-cleaning company in Dubai that is quickly revolutionizing the industry. With our cutting-edge technology and
Read More »