Professional Deep Cleaning Services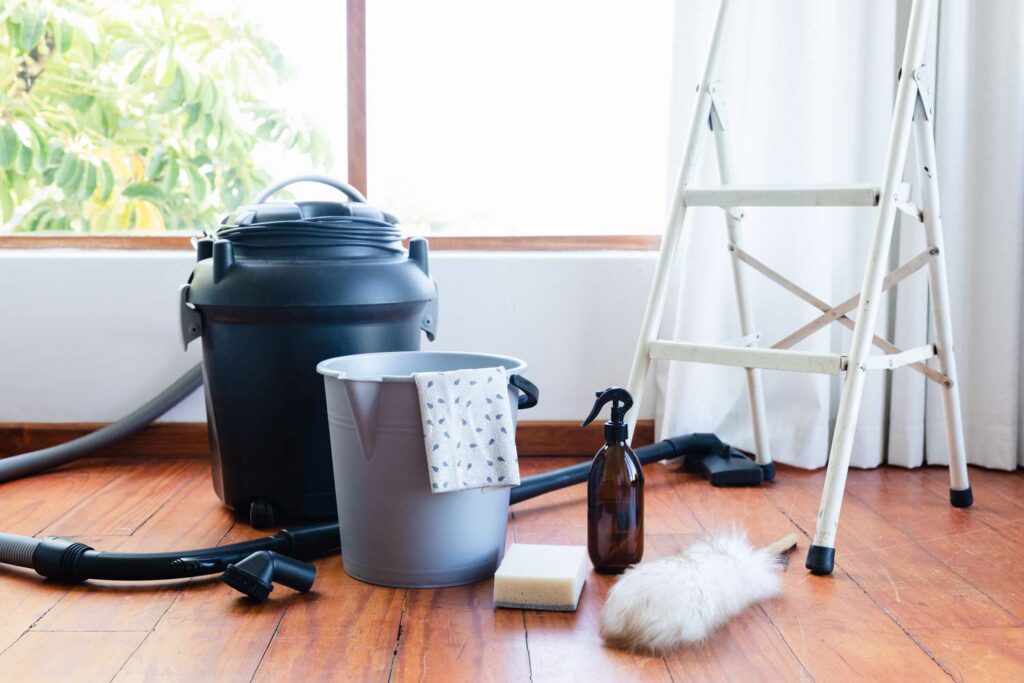 Selva Cleaning is a professional cleaning company that has been providing top-notch deep cleaning services to homes and offices for over 15 years. With a team of highly skilled and trained cleaners, we are committed to delivering exceptional results that exceed our customers' expectations.
Our company was founded on the principles of reliability, quality, and customer satisfaction. We understand the importance of a clean environment in promoting overall well-being and productivity, which is why we strive to provide thorough and detailed cleaning services tailored to our client's needs.
At Selva Cleaning, we offer a wide range of deep cleaning services for both residential and commercial spaces. From regular maintenance cleanings to one-time deep cleans, we have got you covered. Our team is equipped with state-of-the-art tools and eco-friendly products to ensure a safe yet effective cleaning process.
Our residential services include kitchen and bathroom deep cleanings, dusting and vacuuming all living areas, as well as organizing cluttered spaces. We take special care in handling delicate surfaces and items while ensuring every nook and cranny is thoroughly cleaned. Our goal is not just to make your home look spotless but also to create a healthy living space for you and your family.
For businesses or offices, we offer customized solutions tailored to your specific needs. Whether it's a small office or a large commercial building, our team has the expertise to handle any scale of work efficiently. We understand that having a clean workspace can have a significant impact on employee morale and productivity; therefore, we strive to create a clean and organized environment for your employees and customers.
Our team at Selva Cleaning provides exceptional customer service, and we take pride in our work. We have built a reputation for being reliable, efficient, and detail-oriented, making us the go-to cleaning company for many households and businesses.
Benefits
Deep cleaning is an essential part of maintaining a clean and healthy environment in both residential and commercial spaces. While regular cleaning may keep the surface areas tidy, it is not enough to remove built-up dirt, grime, and bacteria. This is where professional deep cleaning services come into play. Here are some benefits of hiring Selva Cleaning's top-notch deep cleaning services that will revitalize your home or office:
Thorough Cleaning:
One of the main advantages of professional deep cleaning services is the level of thoroughness we provide. Unlike regular cleaning, which focuses on visible surfaces, deep cleaning involves a comprehensive approach that targets every nook and cranny. A team of trained professionals will use specialized equipment and techniques to reach hidden and hard-to-reach areas, ensuring a complete removal of dust, allergens, and other contaminants.
Improved Air Quality:
As mentioned earlier, deep cleaning effectively removes dust and allergens from the environment. This results in improved air quality as these particles can trigger allergies and respiratory problems if left unchecked. By getting rid of these pollutants through deep cleaning, you can breathe easier and create a healthier living or working space for yourself.
Eliminates Germs & Bacteria:
Bathrooms, kitchens, and high-touch surfaces such as doorknobs are hotbeds for germs and bacteria to thrive in our homes or offices. Regularly wiping down these areas does little to eliminate them completely. However, with professional deep cleaning services by Selva Cleaning, you can be assured that all harmful bacteria and germs will be eliminated using powerful and eco-friendly disinfectants.
Prolongs the Life of Your Surfaces:
With time, dirt and grime build-up can cause damage to various surfaces, leading to costly repairs or replacements. Deep cleaning removes this build-up, preventing any long-term damage. This not only saves you money in the long run but also extends the lifespan of your furniture, carpets, and other surfaces.
Saves Time & Effort:
Deep cleaning is a time-consuming task that requires specialized equipment and techniques to be done effectively. It can take hours or even days to thoroughly clean your home or office on your own. By hiring professional deep cleaning services, you can save yourself the time and effort required for a thorough cleaning.
Tailored Services:
Professional deep cleaning services can be tailored to meet your specific needs. This means you have the flexibility to choose which areas of your home or office need more attention based on your budget and preferences.
Peace of Mind:
Finally, hiring professional deep cleaning services gives you peace of mind knowing that your home or office has been thoroughly cleaned by experts who know what they're doing. You can relax and enjoy a clean, healthy environment without having to worry about it yourself.
Details about the process and techniques
When you hire Selva Cleaning for your deep cleaning needs, you can expect a thorough and efficient service that will leave your space feeling brand new. Our experienced and highly trained cleaning professionals use advanced techniques and high-quality products to ensure every nook and cranny is left sparkling clean.
Our Process:
Initial Consultation:
Before we begin the deep cleaning process, one of our team members will conduct an initial consultation to understand your specific needs and requirements. This allows us to tailor our services to meet your expectations.
Surface Cleaning:
Our first step in the deep cleaning process is to remove all visible dirt, dust, and debris from surfaces using microfiber cloths and eco-friendly cleaners. We pay special attention to high-touch areas such as doorknobs, light switches, and countertops.
Vacuuming:
Next, we vacuum all carpeted areas using a HEPA filter vacuum cleaner. This ensures that not only are surface particles removed but also any trapped allergens or pollutants in the carpets are eliminated.
Deep Cleaning Solutions:
For tough stains or heavily soiled areas, we use specially formulated deep cleaning solutions that penetrate deep into the fibers of fabrics or carpets for maximum effectiveness.
Scrubbing & Wiping:
Our team uses scrubbing brushes or microfiber cloths with appropriate cleaners to target stubborn grime or buildup on surfaces such as tiles or kitchen counters.
Disinfection:
We take extra care to thoroughly disinfect commonly used surfaces like sinks, toilets, and showers to eliminate germs and bacteria.
Detailing:
Our cleaning professionals perform detailed tasks such as wiping down baseboards, dusting blinds, and spot-cleaning walls to ensure every corner of your space is left spotless.
Final Inspection:
Once the deep cleaning process is complete, we conduct a final inspection to make sure nothing has been missed or overlooked. We want you to be completely satisfied with our service.
Techniques:
Utilizing Eco-Friendly Products:
At Selva Cleaning, we believe in using non-toxic and environmentally friendly products for all our cleaning services. This not only protects your health but also minimizes our impact on the environment.
Advanced Equipment:
Our team uses state-of-the-art equipment and tools to provide a deeper and more efficient clean. From HEPA filter vacuums for thorough carpet cleaning to high-quality microfiber cloths for gentle surface cleaning, we have all the necessary tools to get the job done effectively.
Attention to Detail:
Our cleaners are trained to pay attention to even the smallest details while working. They will not only clean visible surfaces but also hard-to-reach areas that are often overlooked during regular cleanings.
Customized Approach:
We understand that every home or office space is unique, which is why we customize our approach to meet your specific needs and preferences. This ensures a more thorough and tailored cleaning experience.
Experience:
With years of experience in the industry, our team has honed their skills and techniques to provide exceptional deep cleaning services. You can trust us to deliver high-quality results every time.
Areas Covered
Selva Cleaning offers top-notch deep cleaning services for both homes and offices in various areas across the United Arab Emirates (UAE). No matter where you are located, Selva Cleaning has got you covered with our professional and reliable cleaning services.
Dubai:
Selva Cleaning provides exceptional deep cleaning services in Dubai, covering all its major neighborhoods including Downtown Dubai, Jumeirah, Business Bay, Deira, Dubai Marina, Palm Jumeirah, Arabian Ranches, and more. Whether you live in a villa or an apartment complex, our team of trained professionals will thoroughly clean every nook and cranny of your space.
Abu Dhabi:
Selva Cleaning also caters to the capital city of UAE – Abu Dhabi. We offer deep cleaning services in all its bustling areas such as Al Reem Island, Yas Island, Al Raha Beach, Saadiyat Island, Khalifa City A & B, and many more. Don't let the busy lifestyle of this metropolitan city hinder your home or office's cleanliness – rely on Selva Cleaning to revitalize your space.
Sharjah:
If you are in Sharjah or any of its neighboring areas such as Al Nahda, Muweilah Commercial Area, or Al Qusais Residential Area – you can count on Selva Cleaning for impeccable deep cleaning services. Our skilled team is well-equipped to handle any type of residential or commercial property with utmost care and attention to detail.
Ajman:
Selva Cleaning also extends its deep cleaning services to the emirate of Ajman. From its bustling city center to its serene residential communities like Al Jurf or Al Rawda, Selva Cleaning caters to all. Leave your cleaning worries behind and let Selva Cleaning's professionals take care of it for you.
Pricing
Pricing for Selva Cleaning's deep cleaning services may vary depending on several factors such as the size of the space, the level of dirt and grime, and any specific requests or add-ons. However, our prices are competitive and affordable, making it easier for you to revitalize your home or office without breaking the bank.
To give you an estimate on our pricing, we offer a free consultation where our team will assess your space and provide you with a personalized quote based on your needs. Rest assured that our pricing is transparent and there won't be any hidden fees or charges added to your final bill.
We understand that every customer has unique requirements for their deep cleaning needs. That's why we offer customizable packages so that you can choose the services that best suit your budget and preferences. Our packages include basic deep cleaning services as well as additional options such as window cleaning, carpet shampooing, and upholstery cleaning.
Our basic deep cleaning package includes thorough dusting of all surfaces, vacuuming and mopping floors, disinfecting high-touch areas such as doorknobs and light switches, wiping down windowsills and baseboards, scrubbing bathrooms from top to bottom, emptying trash bins, and more. This package is perfect for those who need a general clean-up or maintenance service.
For customers who require a more detailed deep clean, we offer an extensive package that includes everything in the basic package plus extras like cleaning inside appliances such as ovens and refrigerators, washing interior windows & and blinds, and spot-cleaning walls and doors. This package is ideal for individuals moving in or out of a new space, seasonal cleaning, or preparing for a special occasion.
If you have specific requests or preferences that are not included in our standard packages, we can tailor our services to meet your needs. We are happy to work with you to create a personalized deep cleaning plan that stays within your budget.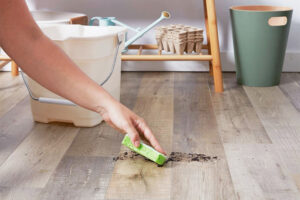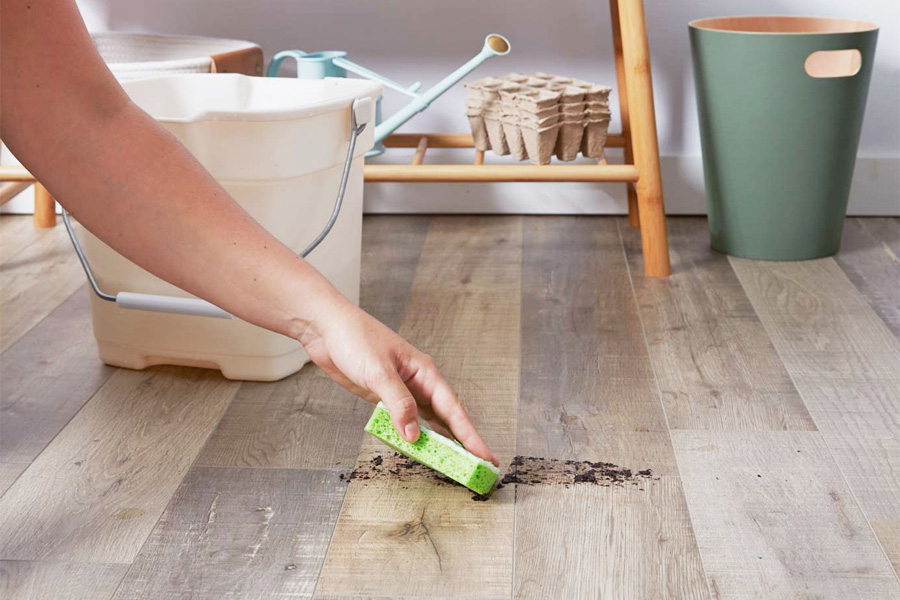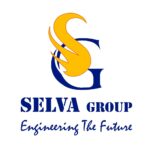 Deep Cleaning Services Dubai Are you tired of spending countless hours scrubbing, dusting, and vacuuming your home or office? Do you dream of walking into
Read More »