Professional Glass Cleaning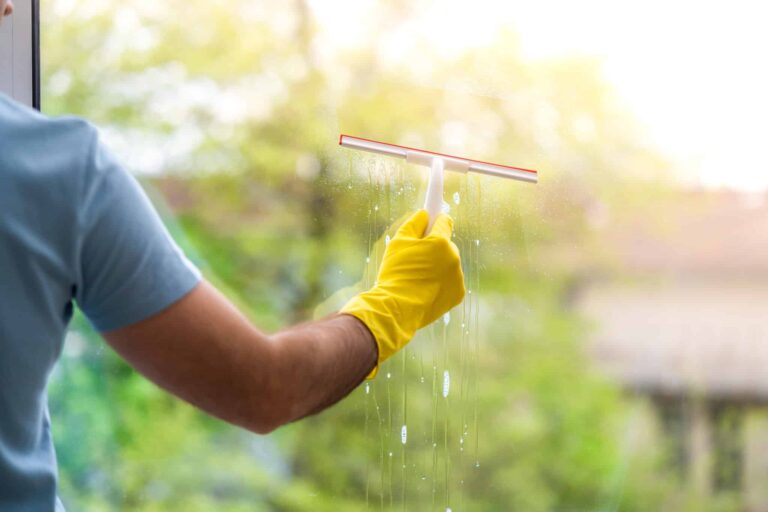 Are you tired of staring at streaks and smudges on your windows, longing for crystal-clear views of the breathtaking skyline? Look no further – we're here to unveil the secret behind flawless glass surfaces in UAE! Introducing Selva Cleaning, the unrivaled leader in glass cleaning services that has revolutionized the industry with its unparalleled expertise and commitment to perfection. Join us as we dive deep into what makes Selva Cleaning the indisputable top choice for every discerning individual or business seeking pristine windows that shimmer like diamonds against Dubai's dazzling backdrop. Get ready for a sparkling adventure through innovation, reliability, and above all else – incomparable results.
The importance of professional glass cleaning
The United Arab Emirates is known for its impressive skyscrapers and modern architecture, with glass being a prominent feature in most buildings. From commercial structures to residential complexes, glass plays a significant role in the aesthetics of these structures. However, keeping them clean and maintained can be a daunting task.
That's where professional glass cleaning services come into play. Here are some of the reasons why hiring Selva Cleaning, the top choice for glass cleaning services, is crucial for every building owner or manager:
1) Expertise and Experience:
When it comes to cleaning high-rise buildings and delicate glass surfaces, it takes more than just household cleaners and sponges. Professional glass cleaners have the necessary expertise and experience to handle complex projects efficiently. They are trained in using specialized tools and techniques that guarantee sparkling clean results without any damage.
At Selva Cleaning, our team comprises experienced professionals who have years of experience working with different types of glass on various buildings. Our team goes through regular training to stay updated with industry innovations, ensuring that we deliver quality results every time.
2) Safety:
Cleaning tall buildings can put one's safety at risk if not done correctly. Hiring untrained individuals or attempting DIY methods can lead to accidents or even irreversible damage to the property. That's why it is essential to hire professionals like Selva Cleaning who are equipped with the right safety gear such as harnesses, ropes, and scaffolding systems.
Furthermore, our team follows strict safety protocols and adheres to all necessary regulations, ensuring that the cleaning process is carried out safely.
3) Time and Cost-Efficient:
Hiring professional glass cleaners can help save time and money in the long run. Instead of spending hours trying to clean large glass surfaces, professionals have access to state-of-the-art equipment that can complete the job quickly and efficiently.
Moreover, at Selva Cleaning, we offer competitive pricing without compromising on quality. Our team also advises on the best cleaning schedules and methods to maintain the cleanliness of your building's glass without breaking the bank.
4) Improved Aesthetics:
The appearance of a building plays a crucial role in creating a good impression on clients, residents, and guests. Streaky, dirty, or smudged windows can give off a negative image of an otherwise well-maintained structure.
Professional glass cleaning services can guarantee spotless windows that improve the overall aesthetics of any building. At Selva Cleaning, we use industry-approved techniques and eco-friendly products to achieve streak-free results every time.
5) Long-Term Maintenance:
Regular maintenance is essential for preserving the cleanliness and longevity of any surface. Professional glass cleaners not only clean but also inspect for any signs of damage or deterioration that may need attention.
At Selva Cleaning, our team reports any potential issues to the building owners or managers, ensuring that they are addressed promptly. This proactive approach helps avoid costly repairs in the future and maintains the attractiveness of a building.
– Experience and expertise in the industry
Selva Cleaning has been a trusted name cleaning industry for over 15 years, and our experience and expertise in glass cleaning services are unparalleled. We have constantly strived to provide top-notch services to our clients and have thus established ourselves as the leading choice for glass cleaning.
Our team of experts at Selva Cleaning has a wealth of knowledge and hands-on experience in the field of glass cleaning. They are well-trained and equipped with the latest techniques and tools, ensuring that every job is completed efficiently and to the highest standards.
One of our key strengths lies in our deep understanding of different types of glass surfaces, whether it's for residential or commercial buildings. We recognize that each surface requires careful attention and specific methods for effective cleaning. Our experts are well-versed in using appropriate solutions and techniques based on the type of glass being cleaned, whether it's tempered, laminated, tinted, or frosted glass.
Furthermore, we have an extensive portfolio of projects across various industries such as hospitality, retail, healthcare, commercial offices, educational institutions, etc., which showcases our versatility and expertise in catering to diverse client needs. This also reflects our adaptability to different environments while maintaining consistent quality standards.
At Selva Cleaning, we invest heavily in keeping up with industry advancements by upgrading our equipment regularly. This not only allows us to deliver efficient results but also ensures safety during high-risk operations. Additionally, we follow strict safety protocols to ensure a safe working environment for both our team members and our client's property.
Our commitment to delivering the best services to our clients has earned us numerous accolades, certifications, and recognition from various organizations and institutions, cementing our position as a trusted leader in the glass cleaning industry.
– Wide range of services offered
At Selva Cleaning, we understand that different clients have varying needs when it comes to glass cleaning. That's why we offer a wide range of services tailored to cater to all types of requirements. Our services include:
– Internal and external window cleaning for residential and commercial buildings
– High-rise window cleaning
– Glass façade cleaning
– Glass partition cleaning
– Glass roof and skylight cleaning
– Post-construction glass cleaning
– Hard water stain removal on glass surfaces
– Pressure washing for glass surfaces
We also provide customized solutions based on the size, type, location, and condition of the property.
Our comprehensive service offerings demonstrate our commitment to helping our clients maintain spotless, gleaming glass surfaces while saving time and effort. We understand that each project is unique, and we take pride in delivering tailor-made solutions to meet specific client needs by leveraging our vast experience.
Additionally, we offer flexible scheduling options to ensure minimal disruption to our clients' daily operations or routines.
– Use of advanced techniques and equipment
Selva Cleaning is proud to be the top choice for glass cleaning services, thanks in part to our use of advanced techniques and equipment. We understand that every glass surface requires a specialized approach to achieve a spotless, streak-free shine. That's why we invest in the latest tools and technology to ensure that we deliver exceptional results for our clients.
One of the advanced techniques we utilize is the hot water pressure cleaning method. This involves using high-pressure hot water to effectively remove dirt and grime from glass surfaces. Unlike traditional methods such as scrubbing with harsh chemicals or using squeegees, hot water pressure cleaning is gentle yet highly effective. It is also environmentally friendly as it does not involve the use of any harsh chemicals.
In addition, we also employ the use of telescopic poles with purified water systems. This method allows us to clean windows and other glass surfaces up to four stories high without leaving any streaks or residue behind. The purified water used in this system has been filtered through a multistage process, ensuring that it is free from impurities that could cause streaking on windows.
Another advanced technique utilized by Selva Cleaning is nano-coating technology. This involves applying a thin layer of coating onto glass surfaces, which creates an invisible barrier against dust particles and pollutants. With this technology, your windows will remain cleaner for longer periods of time, reducing the frequency of professional cleanings.
We also use state-of-the-art equipment such as power washers and squeegees to ensure thorough and efficient cleaning. Our team is trained to handle these tools with precision and care, ensuring that your glass surfaces are in safe hands.
– Commitment to customer satisfaction
At Selva Cleaning, we strongly believe in delivering exceptional service to our customers and ensuring their satisfaction with every aspect of our glass cleaning services. This commitment to customer satisfaction is what sets us apart from other cleaning companies.
First and foremost, we understand that each of our clients has unique needs and expectations when it comes to maintaining clean and beautiful glass surfaces. That's why we take the time to listen to our customers' requirements and tailor our services accordingly. Our team of professionals is dedicated to going above and beyond to meet and exceed your expectations.
We also take great pride in the quality of our work. Our team is made up of highly trained and experienced cleaners who use the latest techniques and equipment for efficient and thorough cleaning. We understand that any streaks or smudges on your glass surfaces can be unsightly, which is why we make sure that they are sparkling clean after each visit.
In addition, at Selva Cleaning, we value transparency in all aspects of our operations. From pricing to schedules, we ensure clear communication with our customers throughout the entire process. We provide competitive pricing without compromising on the quality of our services because we believe that customer satisfaction should not come at a high cost.
Furthermore, we are committed to using eco-friendly products and methods in all our cleaning services. Not only does this help protect the environment, but it also ensures that there are no harsh chemicals used that could potentially damage your glass surfaces or harm your health.
Our commitment to customer satisfaction extends beyond just cleaning your glass surfaces. We also strive to provide excellent customer service, with a friendly and professional team always ready to assist you with any queries or concerns you may have.
– Competitive Pricing
At Selva Cleaning, we understand the importance of competitive pricing when it comes to choosing a glass cleaning service. Our aim is to provide top-quality services at affordable rates, making us the top choice for our valued customers.
We believe that offering competitive pricing not only benefits our customers but also helps us stand out in a highly competitive market. Here's why we are proud to say that Selva Cleaning offers the most competitive pricing for glass cleaning services:
Transparency in Pricing:
At Selva Cleaning, there are no hidden costs or surprise charges for our services. We believe in transparency and provide an upfront quote with a detailed breakdown of costs. This enables our customers to make an informed decision and select the services that fit their budget.
Customized Packages:
We understand that every customer has unique needs and preferences when it comes to cleaning their windows and glass. That's why we offer customized packages tailored to meet individual requirements. This gives our customers the flexibility to choose the exact services they need while ensuring they only pay for what they use.
Affordable Rates without Compromising on Quality:
With Selva Cleaning, you can be assured of receiving top-notch quality services at affordable rates. We use state-of-the-art equipment and techniques along with eco-friendly cleaning solutions to deliver exceptional results without breaking the bank.
Regular Promotions and Discounts:
To show our appreciation for our loyal customers, we regularly offer promotions and discounts on our services. These discounts are applicable across all our packages and can help you save even more on your glass cleaning needs.
Services offered by Selva Cleaning
At Selva Cleaning, we pride ourselves on being the top choice for all your glass cleaning needs. Our team of experienced professionals provides high-quality services that meet and exceed your expectations. With years of experience in the industry, we have perfected our techniques and use state-of-the-art equipment to ensure a sparkling clean finish every time.
Below are some of the services we offer for glass cleaning:
Window Cleaning:
Our window cleaning service covers both interior and exterior surfaces of windows, including frames and sills. We understand that windows are not only functional but also contribute to the overall aesthetic appeal of your property. That's why we pay attention to detail when working on them, ensuring they are free from streaks, smudges, and dirt buildup.
Glass Door Cleaning:
Glass doors are prone to fingerprints and other stains that make them look unattractive. Our team has the expertise to clean all types of glass doors, including sliding doors and French doors. We use specialized products that leave a streak-free finish while also protecting the glass from future buildup.
Skylight Cleaning:
Skylights add natural light to any space, making it brighter and more inviting. However, neglecting their maintenance can lead to a build-up of dirt, dust, and grime which hinders their functionality. Our skylight cleaning services involve thorough removal of debris and grime using safe techniques that maintain the integrity of your skylights.
Whole Building Glass Façade Cleaning:
We offer comprehensive glass cleaning services for high-rise buildings, commercial properties, and residential complexes. Our team is equipped with the necessary tools and safety equipment to clean even the most challenging areas with precision and efficiency.
Glass Partition Cleaning:
Glass partitions are a popular feature in modern office spaces as they allow for natural light flow and an open atmosphere. However, their transparency also means that they require regular cleaning to maintain their appearance. Our team uses specialized products to clean glass partitions without damaging them while ensuring the complete removal of fingerprints and smudges.
Glass Surface Protection:
To keep your glass surfaces sparkling clean for longer, we offer protective coating services that repel dirt, dust, and other particles. This service is ideal for places with high traffic or where frequent cleaning is not possible.
Customized Cleaning Plans:
At Selva Cleaning, we understand that each client has unique needs when it comes to glass cleaning. That's why we offer customized cleaning plans that cater to your specific requirements and scheduling preferences.
– Window cleaning
Window cleaning is an essential part of maintaining a clean and welcoming space, whether it's a home, office, or commercial building. Not only do clean windows enhance the aesthetic appeal of a property, but they also allow natural light to shine through, creating a more comfortable and productive environment.
At Selva Cleaning, we understand the importance of having spotless and streak-free windows for your space. That's why we offer top-notch window cleaning services. Our team of experienced cleaners uses industry-leading techniques and high-quality equipment to ensure that your windows are thoroughly cleaned and sparkling.
Our Window Cleaning Process:
We follow a systematic process to deliver impeccable window cleaning services for our clients.
Inspection: Our team starts by inspecting your windows to determine the level of dirt buildup, grease stains, or any other issues that may need special attention.
Pre-cleaning: Before starting the actual cleaning process, we remove any loose debris like leaves or cobwebs from around the window frames.
Washing with eco-friendly solutions: We use specially formulated eco-friendly solutions that effectively remove dirt without leaving behind any harsh chemical residues on your windows.
Squeegee Technique: Our trained professionals use squeegees to clean the glass surface thoroughly without smudging or leaving streaks behind.
The Final Touch: To give your windows a polished look, we wipe off any remaining water droplets with lint-free microfiber cloths until the glass is crystal clear.
Why Choose Selva Cleaning?
– Glass facade
The glass facade of any building is not only an important aesthetic aspect, but it also serves a crucial function in creating a bright and inviting atmosphere. However, maintaining the clean and polished look of the glass facade can be a daunting task, especially in a bustling city. This is where Selva Cleaning comes in as the top choice for glass cleaning services.
At Selva Cleaning, we understand that a spotless glass facade is vital for making a good first impression on clients and visitors. Hence, we strive to provide exceptional cleaning services that cater to all types of commercial and residential buildings with glass exteriors.
One of our main strengths lies in using state-of-the-art technology and equipment for our glass cleaning services. We use water-fed poles made from lightweight carbon fiber material which can reach heights of up to 80 feet without the need for scaffolding or ladders. This ensures efficient and safe cleaning even for high-rise buildings.
Moreover, our team consists of highly trained professionals who have years of experience in cleaning different types of glass facades. They are equipped with specialized tools and techniques to remove tough stains, dirt, grime, and streaks without leaving any scratches or marks on the surface.
We understand that every building has unique architecture and design elements, which is why we offer customized solutions according to your specific needs. Our team will carefully analyze your building's exterior to determine the most effective method for your glass facade cleaning.