Sofa Carpet Cleaning Dubai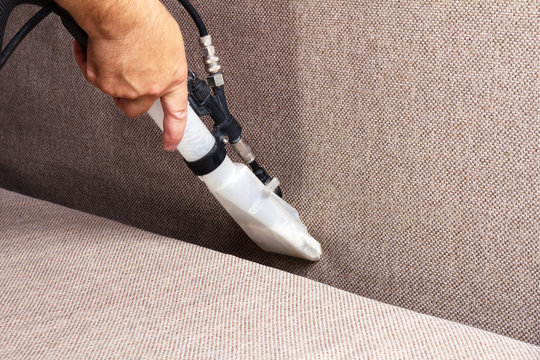 Are you tired of dealing with stubborn stains on your sofa and carpet? Look no further! Selva Cleaning has got you covered. We believe that a clean home is a happy home, and our team of experts in Dubai is dedicated to bringing the sparkle back into your living spaces. With our top-notch sofa carpet cleaning Dubai services, we will not only remove dirt and grime but also revive the colors and textures, making your furniture look brand new once again. Say goodbye to those unsightly marks and hello to an inviting space that reflects your impeccable taste. Join us as we take you on a journey through the best sofa carpet cleaning Dubai with Selva Cleaning!
Our Services
We offer a wide range of professional cleaning services tailored to meet your specific needs. Our primary focus is on sofa carpet cleaning as these are high-traffic areas in any home or office that require special attention.
Sofa Cleaning:
Our team at Selva Cleaning uses advanced techniques and equipment to clean your sofas from surface-level dirt to deeply embedded stains. We take care to use gentle yet effective methods to remove all kinds of stains, including food spills, pet dander, dust mites, odors, etc. Our goal is not just to make your sofas look clean but also to extend their lifespan by removing all dirt build-up.
Carpet Cleaning:
Carpets can be breeding grounds for dust mites, bacteria, mold spores, and pet dander – which can cause allergies and respiratory problems if left uncleaned. Our team of experts uses specialized equipment such as steam cleaners to remove all kinds of dust, dirt, and other harmful particles from your carpets. We also offer stain removal services for tough stains like coffee spills, pet urine, etc.
Other Services:
In addition to sofa carpet cleaning, we also provide window cleaning, mattress cleaning, curtain cleaning, office cleaning, and deep cleaning services for homes and offices. We are always expanding our services to cater to our client's needs and provide comprehensive cleaning solutions.
Why Choose Us?
At Selva Cleaning, we prioritize customer satisfaction over everything else. Our team is highly trained and experienced in using advanced techniques and equipment to ensure top-quality results every time. Our goal is not just to meet but exceed our customers' expectations.
Some other reasons to choose us for all your cleaning needs include:
– Affordable rates
– Eco-friendly products
– Flexible scheduling
– Timely services
– Emergency clean-up options
Importance of Regular Sofa Carpet Cleaning
Regular sofa carpet cleaning Dubai is an essential aspect of maintaining a clean and healthy home. While it may seem like a mundane task, neglecting to clean your sofas and carpets regularly can have detrimental effects on the overall cleanliness and well-being of your living space.
Firstly, sofas are one of the most used pieces of furniture in any household. They serve as a place for relaxation, socialization, and even dining. As a result, they accumulate dust, dirt, food crumbs, and other allergens that can lead to respiratory problems if not cleaned regularly. Additionally, spills and stains are inevitable on sofas due to their daily use. If left untreated, these spills can become permanent marks that not only affect the appearance of your sofa but also create unpleasant odors.
Like sofas, carpets also experience heavy foot traffic every day and therefore require regular cleaning. Dirt, dust mites, pet hair, and dander get trapped in the fibers of carpets over time if not vacuumed or professionally cleaned regularly. This build-up can contribute to allergies and respiratory issues for individuals in the household.
Moreover, dirty carpets can be a breeding ground for bacteria and germs which pose health risks for you and your family members. Young children who spend a lot of time playing on the floor are particularly vulnerable to these harmful microorganisms.
Aside from the health implications, regular sofa carpet cleaning Dubai also has aesthetic benefits. A clean sofa and carpet give off an inviting feeling in any room. Over time with continuous use without proper cleaning, the fabric and fibers can become dull and worn out. Regular cleaning can prolong the lifespan of your furniture and carpets, saving you money in the long run.
Furthermore, regular sofa carpet cleaning Dubai can also improve the air quality in your home. As dust, allergens, and other pollutants build up on these surfaces, they can easily become airborne every time someone sits or walks on them. This contaminated air can cause respiratory issues for individuals with allergies or asthma.
– Process and techniques used
At Selva Cleaning, we offer top-of-the-line sofa carpet cleaning Dubai services in the bustling city of Dubai. Our team utilizes a variety of advanced techniques and processes to ensure that your furniture and carpets are left looking clean, fresh and rejuvenated.
Here are some key details about the process and techniques used by Selva Cleaning for our sofa carpet cleaning Dubai services:
Vacuuming:
Before we begin any deep cleaning procedures, our team thoroughly vacuums your sofas and carpets to remove loose dirt, dust, and debris. This step helps us achieve better results as it allows us to focus on the deeper layers of dirt that cannot be removed easily with surface-level cleaning.
Pre-Treatment:
For heavily stained or soiled sofas and carpets, we use a pre-treatment solution to loosen up the grime before starting the actual cleaning process. This solution is applied carefully by our trained technicians using specialized equipment to ensure it reaches deep into the fibers.
Hot Water Extraction:
We use hot water extraction as our primary method for deep cleaning sofas and carpets. It involves injecting hot water mixed with eco-friendly detergents into the fabrics at high pressure which agitates the fibers, loosening up any embedded dirt or stains. The solution is then immediately extracted along with all the dirt using powerful suction equipment leaving your furniture looking clean and refreshed.
Thorough Drying Process:
After extraction comes an essential step in ensuring efficient results – drying! Our team uses industrial blowers to dry your sofas and carpets quickly, ensuring that no moisture is left behind. This helps prevent any mold growth or unpleasant odors.
Spot Cleaning:
For any stubborn stains that may not have been removed during the extraction process, our team uses spot-cleaning techniques to specifically target and remove them. We use high-quality stain removers that are gentle on the fabric but tough on stains.
Eco-Friendly Products:
At Selva Cleaning, we take pride in using only eco-friendly and safe cleaning products for all our services. Our detergents and solutions are non-toxic and do not leave any harmful residue on your furniture or carpets.
Expertise and Experience:
Our team consists of trained professionals with years of experience in the cleaning industry. They are well-versed in handling a variety of fabrics and carpet materials and know which techniques to use for each type to achieve the best results.
In addition to these steps, we also offer specialized services such as deodorization, anti-bacterial treatments, and Scotchgard protection for your furniture and carpets so you can enjoy long-lasting cleanliness.
Overall, Selva Cleaning uses advanced equipment, safe cleaning products, and expert techniques to ensure that your sofas and carpets are left clean, fresh, and rejuvenated.
Benefits of Choosing Selva Cleaning
There are numerous benefits to choosing Selva Cleaning as your go-to sofa carpet cleaning Dubai service provider in Dubai. Here are some of the top advantages you can enjoy when you trust us with the cleanliness and maintenance of your home:
Professional expertise and experience:
Our team at Selva Cleaning is highly trained, skilled, and experienced in providing top-notch cleaning services for both sofas and carpets. We have been in the industry for years, continuously honing our skills and staying up to date with the latest techniques and tools for effective cleaning.
Use of eco-friendly products:
We understand the importance of using environmentally friendly products that are safe for you, your family, pets, and the environment. That's why we only use non-toxic, biodegradable cleaning solutions during our cleaning process.
Advanced equipment:
At Selva Cleaning, we invest in advanced equipment to ensure that we deliver high-quality results to our clients. Our state-of-the-art machines help us remove deep-seated dirt, stubborn stains, odor-causing bacteria, dust mites, and any other contaminants from your sofas and carpets effectively.
Customized cleaning plans:
Every home is different, so we believe that every cleaning plan should be unique too. That's why we offer customized cleaning plans tailored to meet our client's specific needs and preferences. Whether it's a one-time deep clean or a regular maintenance package, we have got you covered.
Convenient scheduling options:
We understand that everyone has a busy schedule these days, so we offer flexible scheduling options to fit your busy lifestyle. You can book a cleaning appointment at a time that works best for you, whether it's during the week, weekend, or even on public holidays.
Affordable prices:
We believe that high-quality cleaning services should be accessible and budget-friendly for everyone. That's why we offer competitive prices that guarantee you value for your money without compromising on the quality of our services.
Excellent customer service:
At Selva Cleaning, we prioritize our client's satisfaction over everything else. Our team provides exceptional customer service and addresses any concerns or questions you may have promptly.
– Use of eco-friendly products
When it comes to cleaning your precious sofa carpets, using eco-friendly products is the best way to ensure a safe and sustainable cleaning process. At Selva Cleaning, we are committed to providing high-quality services while also being conscious of our environmental impact. That's why we use eco-friendly products in all our cleaning services.
What are Eco-Friendly Products?
Eco-friendly or "green" products refer to those that are made from natural and non-toxic ingredients, making them safe for both humans and the environment. These products do not contain harsh chemicals such as ammonia, bleach, phosphates, or chlorine which can be harmful to your health, especially for people with allergies or sensitive skin. They are also free from synthetic fragrances that can cause respiratory irritation.
Why choose Eco-Friendly Products?
Safe for You and Your Family
Using non-toxic and natural ingredients in cleaning products means they won't release harmful fumes into the air. This makes them a safer option for you, your family members, pets, and even houseplants.
Protects the Environment
Traditional cleaning products often contain chemicals that can harm the environment by polluting waterways when they are washed down drains. By opting for eco-friendly products, you're choosing a sustainable alternative that has minimal impact on the planet.
Better Air Quality
Many traditional cleaners have strong scents that linger in indoor air long after their initial use. These chemical fragrances can cause headaches, and nausea or aggravate allergies in some cases. By switching to eco-friendly products, you can minimize indoor air pollution and maintain better air quality in your home.
Longer Lasting Products
Eco-friendly products are typically concentrated, so a small amount goes a long way. That means you'll be using less product over time and saving money in the long run. Additionally, many companies who use eco-friendly practices also focus on sustainability and package their products sustainably or offer refill options.
Ensures a Thorough Clean
Using natural ingredients doesn't mean sacrificing cleaning power. In fact, many eco-friendly cleaning solutions have equal or even superior cleaning performance compared to traditional cleaners.
At Selva Cleaning, we understand the importance of providing high-quality services while also caring for our planet. That's why we use only non-toxic and environmentally friendly products in all our sofa carpet cleaning Dubai services.
If you're looking for a safe and sustainable way to keep your sofa carpets clean, contact us today for more information!
– Trained and experienced professionals
At Selva Cleaning, we pride ourselves on having a team of trained and experienced professionals who provide the best sofa carpet cleaning Dubai services in Dubai. Our staff is highly skilled with years of experience in the industry, ensuring that your sofas and carpets receive the utmost care and attention they deserve.
When it comes to cleaning upholstery and carpets, our professionals understand that there is no one-size-fits-all approach. Different types of fabrics and materials require different cleaning techniques, which is why our team undergoes extensive training to stay up to date with the latest methods and technologies.
We believe that ongoing training and education are crucial for providing top-notch services to our clients. That's why we invest in regular training sessions for our staff so they can constantly improve their skills and knowledge about the most effective cleaning techniques.
Our professionals also have hands-on experience working with various types of fabrics, including delicate ones such as silk, leather, velvet, and more. They understand how unique each material is and use gentle yet effective methods to remove any stains or dirt without causing damage or discoloration.
In addition to their technical skills, our professionals are also knowledgeable about different kinds of stains and how to treat them accordingly. Whether it's a tough coffee spill on your carpet or a wine stain on your sofa, our team has the expertise to tackle all kinds of stains effectively.
– Competitive pricing and flexible packages
Competitive pricing and flexible packages are two key factors that make Selva Cleaning the top choice for sofa carpet cleaning Dubai Services. We understand that price is an important consideration for our customers, which is why we strive to offer the most affordable rates while maintaining high-quality standards.
Our team at Selva Cleaning is constantly researching and analyzing the market to ensure that we stay competitive with our pricing. We want to make our services accessible to everyone, so we offer a variety of packages tailored to meet different budget needs. Whether you need a one-time cleaning service or regular maintenance for your sofas and carpets, we have a package that will suit your specific requirements and budget.
Our competitive pricing does not compromise the quality of our work. Selva Cleaning only uses state-of-the-art equipment and environmentally friendly products for all our cleaning services. Our experienced cleaners are trained to deliver exceptional results using advanced techniques, ensuring that each job is done efficiently and effectively.
One of the advantages of choosing Selva Cleaning is our flexible packages. We understand that every home or business has unique cleaning needs, which is why we provide customizable options for our customers. You can choose from one-time deep cleaning services or opt for regular maintenance visits based on your schedule and preferences.
We also offer add-on services such as stain removal, upholstery cleaning, and disinfection treatments at affordable prices so you can get everything done in one go without breaking your budget.
Specialized Services for Different Fabrics and Materials
When it comes to cleaning your sofas and carpets, different fabrics and materials require specialized care to maintain their quality and prolong their lifespan. At Selva Cleaning, we understand the importance of using the right techniques and products for specific fabrics and materials, which is why we offer specialized services for each type.
Fabric Sofas:
Fabric sofas are one of the most common types of upholstery found in households. They come in various materials such as cotton, linen, polyester, velvet, etc., each requiring a different approach when it comes to cleaning. Our team at Selva Cleaning is trained to identify the type of fabric used on your sofa and determine the best method for cleaning it effectively without causing any damage.
Leather Sofas:
Leather sofas add a touch of elegance and sophistication to any room. However, caring for them can be tricky as they need special maintenance to avoid cracking or discoloration. Our expert technicians at Selva Cleaning are equipped with the knowledge and skills to clean leather sofas using gentle yet effective techniques that will leave them looking new.
Berber Carpets:
Berber carpets are known for their durability but require delicate handling during cleaning due to their looped construction. At Selva Cleaning, we have expertise in dealing with Berber carpets by avoiding high-pressure extraction methods that can damage the loops or cause fraying. Instead, our team uses gentle agitation methods combined with safe detergents for a thorough yet safe clean.
Oriental Rugs:
Oriental rugs are a valuable investment and require proper care to maintain their beauty and value over time. Our specialized services for Oriental rugs include hand-washing techniques and using mild cleaning solutions to preserve delicate fibers and dyes. We also offer additional services like spot treatment and fringe cleaning to ensure your rug looks its best.
Microfiber Sofas:
Microfiber sofas are popular for their durability, stain resistance, and ease of maintenance. However, over time they can accumulate dirt, grime, and oils that can make them look dull and dirty. Our team at Selva Cleaning has the expertise to deep clean microfiber sofas using specialized equipment and safe yet effective detergents that will bring back their original shine.
Suede Sofas:
Suede sofas require extra care as they are prone to watermarks and discoloration from regular cleaning methods. Our team at Selva Cleaning uses specialized techniques like dry cleaning or solvent-based cleaning to safely remove stains, dirt, and oils from suede sofas without damaging the material or altering its appearance.
How does Selva Cleaning ensure safe cleaning?
Selva Cleaning is committed to providing safe and effective cleaning services for your sofas and carpets. We understand that these pieces of furniture add both comfort and style to your home, which is why we take extra care in ensuring they are thoroughly cleaned without causing any damage.
Let's take a closer look at how Selva Cleaning ensures safe and effective cleaning for your sofas and carpets:
Use of eco-friendly products:
The first step towards safe and effective cleaning is using the right products. At Selva Cleaning, we only use eco-friendly cleaning solutions that are free from harsh chemicals. These gentle yet powerful cleaners effectively remove dirt, stains, and odors without posing any health risks to you or your family.
Trained and experienced professionals:
 Our team of cleaners undergo extensive training on proper cleaning techniques for different types of sofas and carpets. They are also equipped with years of experience in the industry, allowing them to handle even the most delicate fabrics with precision.
Advanced equipment:
To achieve deep cleanliness for your sofas and carpets, we use advanced equipment that goes beyond surface-level cleaning. Our tools can penetrate deep into the fibers, removing embedded dirt, allergens, dust mites, and other contaminants that may be hiding within.
Customized approach:
Every sofa carpet is unique in terms of material, color, texture, etc., which is why we believe in a customized approach to cleaning. Our team will carefully assess the condition of your furniture before determining the best method to use. This allows us to provide tailored cleaning solutions that meet your specific needs.
Thorough and detailed process:
At Selva Cleaning, we believe in leaving no stone unturned when it comes to cleaning. We take our time with every job, ensuring each sofa or carpet is thoroughly cleaned from top to bottom. This includes pre-treating, spot-treating, deep cleaning, and deodorizing for a complete and fresh result.
Inspection and quality assurance:
Once the cleaning is complete, our team conducts a thorough inspection to ensure every corner has been cleaned to our high standards. If any area needs additional attention, we will address it promptly before finalizing the job.
With Selva Cleaning, you can trust that your sofas and carpets are in safe hands. Our commitment to quality and customer satisfaction ensures that you receive the best possible cleaning every time.