Residential Cleaning Services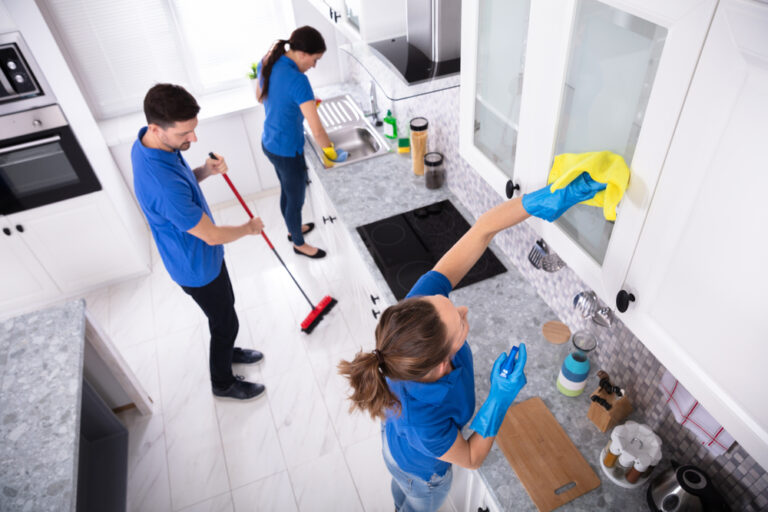 Are you tired of sifting through countless cleaning service options, desperately searching for the perfect fit for your residential building? Look no further – Selva Cleaning is here to end your quest! With our impeccable reputation and exceptional customer satisfaction rates, it's no wonder they're the top choice for residential building cleaning in the UAE. We will delve into the reasons behind Selva Cleaning's unparalleled success and explore how their services can transform your living space from ordinary to extraordinary. Get ready to discover a clean like never before – trust us when we say that Selva Cleaning is about to become your new best friend!
Selva Cleaning's Services
Selva Cleaning is a trusted and reputable cleaning company in the United Arab Emirates (UAE) that offers top-notch residential building cleaning services. With years of experience in the industry, Selva Cleaning has built a strong reputation for providing efficient, reliable, and high-quality cleaning solutions to its clients.
At Selva Cleaning, we understand the importance of maintaining a clean and hygienic living space. That's why our team of expert cleaners is dedicated to delivering exceptional cleaning services that cater to all your needs. We offer a wide range of cleaning services tailored specifically for residential buildings, making us the top choice for many residents in the UAE.
Our Services
General Housekeeping
One of our most popular services is general housekeeping, where we provide comprehensive and thorough cleaning solutions for your entire home. Our team will meticulously clean every nook and corner of your house, leaving it spotless and sparkling clean. From dusting furniture and vacuuming carpets to mopping floors and wiping surfaces, we ensure that every inch of your home is thoroughly cleaned.
Deep Cleaning
For those who are looking for a more intensive level of cleaning, we offer deep cleaning services. This involves a detailed and thorough approach with extra attention given to areas that are often neglected during regular cleaning such as behind appliances or under furniture. Our deep cleaning service guarantees a complete transformation of your living space.
Move-In/Out Cleaning
Moving can be quite stressful as it involves a lot of packing and organizing. Leave the cleaning to us! Our move-in and move-out cleaning services are designed specifically for those who are moving in or out of a residential property. We will ensure that your new home is clean and ready for you to settle in, or make sure that you leave your old place spotless for the next occupants.
Window Cleaning
Clean windows can make a huge difference in the appearance of your home. Our expert cleaners use specialized tools and techniques to leave your windows sparkling clean both inside and out. We also offer high-rise window cleaning services for buildings with multiple floors.
Carpet and Upholstery Cleaning
Carpets and upholstery require regular cleaning to maintain their appearance and longevity. At Selva Cleaning, we use safe and effective methods to deeply clean carpets, rugs, sofas, and other upholstery items, leaving them fresh, germ-free, and looking like new.
Why Choose Selva Cleaning?
Experienced Cleaners:
Our team consists of experienced professionals who are trained to provide top-quality cleaning services.
Customized Cleaning Solutions:
We understand that different clients have different needs, which is why we offer customized solutions tailored specifically for you.
Quality Products:
We use eco-friendly cleaning products that are safe for your family and pets, yet effective in removing dirt and stains.
Affordable Rates:
We offer competitive prices without compromising on the quality of our services.
Flexible Scheduling:
We understand that life can get busy, which is why we offer flexible scheduling options to accommodate your needs.
Importance of Regular Residential Building Cleaning
Keeping a residential building clean and well-maintained is crucial not only for the sake of appearance but also for the overall health and safety of its occupants. Regular cleaning of residential buildings is essential due to several reasons, which we will explore in this section.
Health and Hygiene:
The topmost importance of regular residential building cleaning is maintaining good health and hygiene standards. A clean-living space promotes a healthy environment by eliminating potential breeding grounds for germs, bacteria, and viruses. With regular cleaning, dust, dirt, and other allergens are removed from surfaces, reducing the risk of respiratory illnesses such as allergies and asthma.
Appearance:
A well-maintained building reflects positively on its residents or tenants. When visitors enter a clean and clutter-free lobby or common area, it gives an impression of efficient management and attention to detail. Moreover, regular cleaning helps preserve the aesthetic appeal of a building by preventing build-ups or stains that can be difficult to remove over time.
Maintenance:
Regular maintenance through cleaning can help prolong the lifespan of a residential building's fixtures, furniture, and structural elements. For instance, regularly vacuuming carpets prevents them from becoming prematurely worn out due to trapped debris in their fibers. Similarly, wiping down appliances prevents dirt buildup that can cause them to malfunction or require more frequent repairs.
Safety:
Regularly scheduled deep cleaning eliminates any potential hazards in a residential building that can lead to accidents or injuries such as slippery floors or blocked fire exits. It also eliminates clutter and improves organization, making it easier for residents to move around safely without tripping over objects.
Pest Control:
Unsanitary living conditions can attract pests such as cockroaches, rodents, and bed bugs, which not only cause damage to the building but also pose health risks. Regular cleaning eliminates food sources and hiding places for pests, making it less likely for them to infest a building. In case of an existing pest problem, regular cleaning can help identify and tackle the issue before it gets out of hand.
Why Selva Cleaning is the Best Choice?
At Selva Cleaning, we understand that choosing a cleaning service for your residential building can be a daunting task. There are many options available in the UAE market, each claiming to be the best. However, there are several reasons why Selva Cleaning stands out as the top choice for residential building cleaning in the UAE.
Professional and Experienced Team:
One of the main reasons why Selva Cleaning is the best choice for residential building cleaning in UAE is our team of professionals. We have a highly trained and experienced team who are experts in providing top-notch cleaning services. Our cleaners undergo rigorous training to ensure they have the knowledge and skills required to handle any cleaning tasks efficiently.
Customized Cleaning Plans:
At Selva Cleaning, we understand that every residential building has unique cleaning needs. That's why we offer customized cleaning plans tailored to meet your specific requirements. Whether you need daily, weekly, or monthly cleaning services, we can design a plan that fits your budget and schedule.
Use of Eco-Friendly Products:
We prioritize the health and safety of our clients as well as the environment. That's why we only use eco-friendly and non-toxic products for all our cleaning services. These products not only provide effective results but also help reduce allergic reactions and other health issues caused by harsh chemicals.
State-of-the-art Equipment:
We believe in delivering high-quality services using advanced technology and equipment.
Highly Trained and Professional Team
At Selva Cleaning, we pride ourselves on having a highly trained and professional team that sets us apart from other residential building cleaning services in the UAE. Our team is the backbone of our company, dedicated to delivering top-quality cleaning services with the utmost efficiency and expertise.
We understand the importance of having a well-trained team when it comes to handling residential properties. That's why our hiring process is rigorous and selective to ensure that we have only the best cleaners on board. Each member of our team goes through thorough background checks, reference checks, and training programs before being deployed for any job.
Our cleaners are trained extensively in various aspects of residential building maintenance and cleaning techniques. They are equipped with all the necessary skills and knowledge to handle different types of homes efficiently. From apartments and townhouses to villas and mansions, you can trust us to provide exceptional cleaning services tailored to meet your specific needs.
What sets our team apart is not just their technical skills but also their professionalism. We understand that inviting people into your home requires a certain level of trust, which is why we carefully handpick each member of our team based on qualities such as honesty, integrity, and reliability. Our cleaners undergo regular training to enhance their communication skills so they can effectively understand and fulfill our clients' requirements.
Moreover, at Selva Cleaning, we take the safety of both our clients' properties and our staff seriously. Our cleaners are trained in using eco-friendly products while always following proper safety protocols. They are also equipped with protective gear to prevent any damage or accidents during the cleaning process.
Customized Cleaning Plans
At Selva Cleaning, we understand that each residential property has its unique characteristics and needs. That's why we offer customized cleaning plans for our clients to ensure that their specific cleaning requirements are accommodated.
We work closely with our clients to understand their expectations and tailor-make a plan that suits their needs best. Our team can create a schedule that fits your busy lifestyle, whether you need cleaning services weekly, bi-weekly, monthly, or for special occasions.
We also take into consideration your budget when creating a customized cleaning plan so that you can enjoy high-quality services at affordable rates. Our commitment to meeting our client's expectations has earned us a reputation as one of the most reliable residential building cleaners in the UAE.
Use of Eco-Friendly Products and Advanced Equipment
At Selva Cleaning, we believe in taking care of both our clients' homes and the environment. That's why we use only eco-friendly products when providing residential building cleaning services. Our team is trained in using these products effectively without compromising on quality.
Moreover, we invest in advanced equipment and tools to ensure that our clients receive excellent services at highly competitive prices. Our state-of-the-art equipment helps us deliver efficient and thorough cleaning, ensuring that your home is left spotless without using any harsh chemicals or harming the environment.
Comprehensive Services
We provide comprehensive residential building cleaning services to give our clients a hassle-free experience. Our team is trained to handle all types of cleaning tasks, from dusting and mopping to washing windows and carpet cleaning.
Additionally, we also offer add-on services such as laundry, ironing, and dishwashing to make your life easier. This way, you can come home to a clean and organized house without having to worry about getting other chores done.
24/7 Availability
At Selva Cleaning, we understand that emergency situations can arise at any time when it comes to residential building maintenance. That's why we are available 24/7 for our clients' convenience. Whether you need urgent cleaning services for a special event or unexpected guests, you can rely on us to be there for you.
Furthermore, our customer service team is always available to answer any queries or concerns you may have regarding the services we offer. Your satisfaction is our top priority, which is why we go above and beyond to provide the best possible services.
Use of Environmentally Friendly Products
Selva Cleaning takes great pride in being a leader in the residential building cleaning industry in the UAE. One of the reasons for our success and reputation is our commitment to using environmentally friendly products in all our services.
In recent years, there has been growing concern about the impact of traditional cleaning products on both human health and the environment. These products often contain harsh chemicals that can cause respiratory irritation, skin allergies, and even long-term health issues when used frequently. Additionally, their production and disposal contribute to pollution and harm to ecosystems.
At Selva Cleaning, we have taken a proactive approach to reducing our carbon footprint by shifting towards using eco-friendly cleaning products. We understand that every small step counts towards preserving our planet for future generations, and that is why we have carefully chosen biodegradable and non-toxic cleaning agents for all our services.
Our environmentally friendly products are free from harmful chemicals such as ammonia, chlorine bleach, phosphates, synthetic fragrances, and dyes. Instead, we use natural ingredients like essential oils, plant-based surfactants, enzyme blends, and organic acids in our cleaners. These ingredients not only clean effectively but also emit a pleasant scent without posing any risk to your health or the environment.
Moreover, our team undergoes regular training on the proper usage and handling of these products to ensure their safe application within your home or building. We follow strict guidelines for dilution ratios and disposal to minimize any negative impact on the environment.
Apart from protecting your health and surroundings from chemical exposure, choosing eco-friendly cleaning services also helps to save energy and reduce water consumption. Our team uses microfiber cloths and mops that effectively trap dust and dirt particles without the need for excessive water use. We also advocate using reusable materials to reduce waste generated from disposable cleaning supplies.
By choosing Selva Cleaning, you can be sure to receive a thorough and eco-friendly cleaning service for your home or residential building. Our commitment to environmental sustainability is just one of the ways in which we strive to provide exceptional service to our clients while making a positive impact in the community.
Customized Cleaning Plans for Each Client
At Selva Cleaning, we understand that every residential building is unique and has its own specific cleaning needs. That's why we offer customized cleaning plans for each of our clients. We believe in providing personalized services to ensure the highest level of satisfaction for our customers.
Our team of experienced professionals works closely with every client to understand their individual requirements and expectations. We take into consideration factors such as the size and layout of the building, the number of residents, the type of surfaces, and any special requests or concerns. This enables us to create a tailored cleaning plan that caters to all your cleaning needs.
What sets us apart from other residential building cleaning companies in UAE is our attention to detail and commitment to understanding our clients' preferences. We don't believe in a one-size-fits-all approach when it comes to cleaning services. Each client is different, and so are their cleaning needs. Our customized plans ensure that you receive a thorough and efficient service, specifically designed for your building.
Our comprehensive cleaning plans cover all areas of your residential building, including common areas such as lobbies, hallways, stairwells, elevators, parking spaces, and more. We also offer specialized services like carpet cleaning, window washing, deep cleaning for kitchens and bathrooms, dusting and polishing of furniture, and disinfecting high-touch surfaces – all tailored according to your requirements.
We use the latest tools and equipment along with eco-friendly products to provide effective yet gentle cleanliness for your building's interiors. Our team follows strict safety and hygiene protocols to ensure the well-being of your residents.
Detailed Description Cleaning Process
At Selva Cleaning, we understand that maintaining a clean and sanitary residential building is essential for the health and well-being of its occupants. That's why we have developed a comprehensive and efficient cleaning process to ensure that every nook and cranny of your building is thoroughly cleaned and sanitized.
Our residential building cleaning process begins with a thorough assessment of the entire property. Our team of experienced cleaners will inspect all areas including common spaces, individual units, hallways, stairs, elevators, parking lots, and any other shared facilities. This helps us to identify any specific cleaning needs and create a customized plan for each building.
Once the assessment is complete, our team will begin by decluttering all common areas such as lobby areas, hallways, staircases, or any other shared spaces. We understand that these areas are high-traffic zones and often accumulate dust, dirt, and debris. Our team uses specialized equipment such as vacuum cleaners along with eco-friendly cleaning products to remove all visible dirt from these areas.
Next on our list is disinfecting surfaces in common areas using hospital-grade disinfectants to eliminate germs and bacteria. We pay special attention to frequently touched surfaces such as doorknobs, countertops, light switches, and handrails as they are potential breeding grounds for bacteria.
Moving onto individual units within the building – our team will first focus on bedrooms. We change bed linens (if requested), and dust furniture including headboards, nightstands dressers making sure everything looks spotless before moving on to the living room area. We vacuum carpets and mop floors as needed, making sure all furniture is dust-free.
In the bathroom, our team will scrub and sanitize all surfaces including the toilet, sink, bathtub/shower, and tiles. We use specialized cleaning products to remove any build-up of soap scum or mildew. We also restock supplies such as toilet paper and hand soap (if provided by the client) to ensure that your bathroom is always well-stocked.
In the kitchen, we clean and disinfect all surfaces including countertops, cabinets, appliances (outside only), and sinks. We also take out the garbage and replace it with fresh liners if needed.
For buildings that have common laundry facilities, we make sure that they are kept clean and tidy. Our team will wipe down machines and counters while also checking for any spills or leaks that require attention.
Finally – we pay special attention to floors throughout the building. Whether it's hardwood, tile, or carpet – our team has the expertise to properly clean all types of flooring to ensure they always look sparkling clean.