The Best Carpet Cleaning Company in Dubai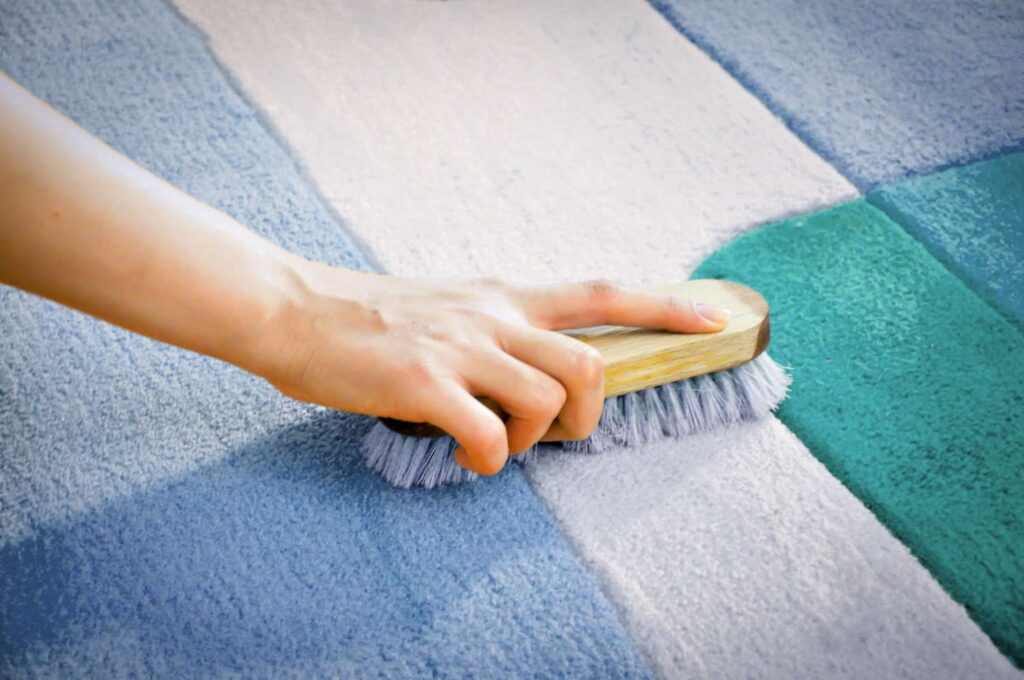 Are you tired of dealing with stubborn stains and lingering odors on your carpets? Look no further – Selva Cleaning is here to rescue you! As the leading carpet cleaning company in Dubai, we pride ourselves on providing an impeccable service that leaves your carpets looking fresh and smelling fabulous. Whether it's a spotless living room rug or an entire office floor, our team of skilled professionals will go above and beyond to restore the vibrancy and cleanliness of your carpets. Get ready to say goodbye to dirt and grime as we unveil the ultimate guide to hiring Selva Cleaning – your ticket to a pristine carpet paradise!
Why choose Selva Cleaning in Dubai?
When it comes to hiring a carpet cleaning company in Dubai, there are numerous options available. However, not all companies are created equal, and choosing the right one can make all the difference in the quality of service you receive. Here's why you should consider Selva Cleaning as your top choice for carpet cleaning in Dubai:
Experience and Expertise:
Selva Cleaning has been providing professional carpet cleaning services in Dubai for over 15 years. This extensive experience has allowed us to perfect our techniques and provide top-notch services that meet our client's expectations every time. Our team is made up of highly trained professionals who are well-versed in various methods of carpet cleaning and have a deep understanding of different types of carpets.
State-of-the-art Equipment:
At Selva Cleaning, we understand that using the right tools is crucial for achieving exceptional results. That's why we use the latest equipment and technology to ensure your carpets are thoroughly cleaned without causing any damage or discoloration.
Environmentally Friendly Products:
We believe in using eco-friendly products that are safe for both our clients and the environment. Our cleaning solutions are free from harsh chemicals or toxins, ensuring your carpets remain clean without any harmful residues left behind.
Customized Cleaning Plans:
We understand that each client's needs may differ based on their specific requirements, which is why we offer customized cleaning plans tailored to suit your needs and budget. Whether you need a one-time deep cleaning or regular maintenance services, we will work with you to create a plan that meets your needs.
Customer Satisfaction:
At Selva Cleaning, we prioritize our customers' satisfaction above everything else. Our team is dedicated to delivering high-quality services and ensuring that our clients are happy with the results. We also have a 100% satisfaction guarantee, so if you're not satisfied with our services, we will come back and re-clean at no extra cost.
Affordable Prices:
We understand that carpet cleaning can be expensive, which is why we strive to provide cost-effective solutions without compromising on quality. Our prices are competitive, and we offer various packages to suit different budgets.
The process of hiring Selva Cleaning
The process of hiring Selva Cleaning is a simple and hassle-free experience, designed to provide you with the best carpet cleaning services in Dubai. We understand that choosing a cleaning company can be overwhelming, which is why we have streamlined our hiring process to make it efficient and stress-free for our clients.
Initial Consultation:
Once you have decided to hire Selva Cleaning, the first step is to schedule an initial consultation. This can be done over the phone or through our online booking system. During this consultation, we will gather all the necessary information about your carpet cleaning needs, including the size of your space, the type of carpet, and any specific areas that require extra attention.
Customized Quote:
Based on the information gathered during the initial consultation, our team will provide you with a customized quote that fits your specific requirements. We take pride in offering competitive prices without compromising on quality.
Scheduling:
After receiving your approval of the quote, we will schedule a date and time for our team of experienced cleaners to visit your location and conduct the carpet cleaning service. Our team understands that everyone has busy schedules; therefore, we offer flexible appointment options to suit your convenience.
On-Site Inspection:
On the day of your scheduled appointment, our team will arrive at your location punctually and conduct an on-site inspection before starting any work. This allows us to assess any potential challenges or special requirements for effectively cleaning your carpets.
Pre-Treatment:
Before beginning the actual cleaning process, our team will pre-treat any stains or heavily soiled areas on your carpets. We use eco-friendly and safe cleaning products to ensure the best results without causing any harm to your carpets.
Deep Cleaning:
After pre-treatment, our team will begin the deep cleaning process using industry-leading equipment and techniques. We employ hot water extraction methods to remove dirt, dust, and allergens from deep within the carpet fibers, leaving your carpets fresh and clean.
Spot Cleaning:
If there are any remaining spots or stains after the deep cleaning process, our team will perform spot cleaning using specialized products to remove them effectively without damaging your carpets.
Drying:
Once the cleaning is complete, we use powerful vacuums to extract excess moisture from your carpets and speed up the drying process. This ensures that your carpets are left only slightly damp rather than soaking wet.
Final Inspection:
Before leaving your premises, our team will conduct a final inspection of the carpets to ensure that they have been thoroughly cleaned and that you are completely satisfied with the results.
Payment:
Finally, you can make payment for the service through various options, including cash or online transfer.
At Selva Cleaning, we strive to provide our clients with a hassle-free and convenient carpet cleaning experience. Our team of professionals is dedicated to delivering quality services that exceed your expectations.
– Initial consultation and estimate
When considering hiring a professional carpet cleaning company, it is important to understand the initial consultation and estimate process. This step sets the foundation for a successful working relationship between you and the company and helps ensure that your specific cleaning needs are met.
At Selva Cleaning, we take pride in providing top-quality services and personalized attention to each of our clients. That's why our initial consultation and estimate process is thorough and detailed.
The first step is to schedule a consultation at your convenience. Our team will work with you to find a time that fits into your busy schedule, whether that's during weekdays or on weekends. We value your time and want to make the process as convenient as possible for you.
During the consultation, one of our trained technicians will visit your home or office space to assess the condition of your carpets. They will also discuss any specific concerns or problem areas you may have. This is an important step as it allows us to tailor our services to best meet your needs.
Our technicians are knowledgeable about different types of carpets and their specific cleaning requirements. They will inspect the type of fiber, pile density, level of soiling, any stains or spots, and other factors that may affect the cleaning process. This information allows us to determine which cleaning methods and products are most suitable for your carpets.
After completing a thorough assessment, we will provide you with an estimate for our services. Our estimates are transparent and all-inclusive; there are no hidden fees or additional charges added later. We believe in providing our clients with a fair and accurate estimate from the start, so you know exactly what to expect.
– What to expect during the consultation
During the consultation, our technicians will need access to all areas of your carpets, including rooms that may not require cleaning. This allows us to get an overall picture of the condition of your carpets and properly assess any potential problem areas.
We also ask that you provide us with any specific concerns you may have, such as pet stains or odors, heavy traffic areas, or delicate fibers. This information will help us determine which products and methods are best suited for your carpets.
It is important to note that during our initial consultation, we will not start the cleaning process. We use this time to gather information and provide you with an accurate estimate for our services. If you decide to move forward with our services after receiving the estimate, we will schedule a separate appointment for the actual cleaning.
– Preparing for the cleaning appointment
After receiving your estimate and deciding to move forward with our services, there are a few things you can do to prepare for the cleaning appointment:
Clear any furniture or objects from the carpeted areas that will be cleaned. This includes small items like toys and decor, as well.
– Scheduling and preparation for the cleaning appointment
When it comes to getting your carpets professionally cleaned, it's important to be prepared and have a good understanding of the scheduling process. Selva Cleaning, the top carpet cleaning company in Dubai, is here to guide you through each step of the way.
Choosing the Right Date and Time:
The first step in scheduling your cleaning appointment with Selva Cleaning is selecting a date and time that works best for you. Our team is flexible and will work around your schedule to ensure minimal disruption to your daily routine.
Understanding Pre-Cleaning Preparation:
Before our team arrives at your doorstep, there are a few things you can do to prepare for the cleaning appointment. Firstly, clear any clutter or furniture from the area being cleaned to allow our team easy access. This includes moving small items such as toys or plants, as well as larger pieces like chairs or tables.
It's also essential to vacuum your carpets thoroughly before our arrival. This will help remove any loose dirt or debris on the surface of your carpets and allow our deep cleaning process to be more effective.
Disconnecting Electronics:
As a safety precaution, we recommend unplugging all electronic devices in the room that is being cleaned before our team arrives. This includes lamps, televisions, and computers. It would also be helpful if you could inform us beforehand about any delicate electrical equipment that may require special care during the cleaning process.
Communicating Special Concerns:
If there are specific areas or stains on your carpet that require special attention, please let us know in advance. Our team will do their best to address these concerns during the cleaning process.
Providing Clear Access:
To ensure that our team can get straight to work, please make sure there is clear access to your home or building on the day of the appointment. This includes clearing any snow or debris from pathways and driveways.
Arriving on Time:
At Selva Cleaning, we pride ourselves on being punctual and respecting your time. However, unforeseen circumstances may cause delays in our arrival time. In such cases, we will inform you as soon as possible and provide an updated estimated arrival time.
Being Present During the Cleaning Process:
While it's not necessary for you to be present during the entire cleaning process, we recommend that you are available at the beginning and end of the appointment to address any questions or concerns.
With these steps in mind, scheduling and preparing for a carpet cleaning appointment with Selva Cleaning is a stress-free process. Our goal is to provide you with a hassle-free experience while giving your carpets a thorough clean that leaves them looking new again!
– On-site carpet evaluation and cleaning process
At Selva Cleaning, we understand the importance of maintaining a clean and hygienic living or working space. That's why we offer top-notch on-site carpet evaluation and cleaning services. With our team of highly trained professionals and state-of-the-art equipment, we strive to provide unparalleled results that will leave your carpets looking and feeling brand new.
So, what exactly happens during our on-site carpet evaluation and cleaning process? Let us walk you through the steps:
Pre-Inspection:
Before starting any cleaning procedures, our technicians will conduct a thorough examination of your carpets. This includes identifying problem areas such as stains, spots, odors, or any other issues that may require special attention.
Pre-Vacuuming:
Once the inspection is complete, we will use specialized commercial-grade vacuum cleaners to remove loose dirt, dust particles, pet hair, and other debris from the surface of your carpets. This step helps to loosen up any embedded dirt or grime in preparation for deep cleaning.
Spot Treatment:
Next comes spot treatment for stubborn stains and spots that were identified during the pre-inspection stage. Our technicians will use environmentally friendly detergents and targeted techniques to effectively remove these blemishes without causing any damage to your carpets.
Hot Water Extraction:
The most crucial step in our on-site cleaning process is hot water extraction using high-end steam-cleaning equipment. This method involves injecting hot water mixed with a gentle cleansing solution into your carpets at high pressure while simultaneously extracting the dirty water and solution back out. This process ensures a deep cleanliness that eliminates tough stains, dust mites, and other pollutants from your carpets without leaving any residue behind.
Grooming and Drying:
After thoroughly cleaning your carpets, we will groom them using special tools to restore their pile and texture. This step also helps to distribute the cleaning agents evenly for optimal efficiency. We then use high-powered drying equipment to extract any remaining moisture from your carpets, leaving them fresh, clean, and ready for use within a few hours.
post-Inspection:
Once the process is complete, our technicians will conduct a final inspection to ensure that your carpets are spotless and that you are satisfied with our work.
At Selva Cleaning, we take great pride in our on-site carpet evaluation and cleaning process because it guarantees exceptional results every time.
– Post-cleaning inspection and follow-up care tips
After Selva Cleaning has completed its thorough and professional carpet cleaning service, it's important for homeowners to know the necessary steps for post-cleaning care. This will help maintain the cleanliness and longevity of your carpets, ensuring that you get the most out of your investment.
Post-Cleaning Inspection:
Before you start using your newly cleaned carpets, it's crucial to do a thorough inspection. Look for any remaining stains or spots that may have not been completely removed during the cleaning process. If you do notice any missed areas, contact us right away so we can address them.
You should also check for any damage that may have occurred during the cleaning process. While this is highly unlikely with our advanced equipment and trained professionals, accidents can happen. If you do find any damage, be sure to document it and inform the company as soon as possible.
Follow-Up Care Tips:
To ensure that your carpets stay clean and fresh after Selva Cleaning's visit, there are some follow-up care tips that you should keep in mind:
Vacuum regularly:
Regular vacuuming is one of the best ways to maintain clean carpets. It helps remove dirt and debris from deep within the fibers before they settle in and cause damage.
Clean up spills immediately:
Accidental spills are bound to happen on your carpets at some point. Make sure to clean them up immediately with a towel or paper towel, dabbing at the spill instead of rubbing it which can spread it further into the carpet fibers.